Company News • 01.09.2014
Pricer rolls out Dairy Farm stores in Singapore
Cold Storage and Guardian have already started to implement the ESL solution in their stores
Two retail chains in Singapore, Cold Storage and Guardian, have selected Nasdaq OMX listed Pricer's solution. The two chains have already started to implement the Pricer ESL (electronic shelf label) solution in their stores and the roll out is planned to be completed by the end of 2015. Pricer estimates the potential value of the projects to be about SEK 50M.
The two chains are under the umbrella of The Dairy Farm Group; one of the largest holding companies in the Asian retail market. Cold Storage is Singapore's leading Fresh Food Retailer, while Guardian is the largest retailer of Health & Beauty stores in the country.
"This is a great success for Pricer", says Harald Bauer, Pricer's interim CEO. "Both chains have tested our solution for over a year before taking the decision and were very pleased with the results. In this particular project in, the retailers are using Pricer's digital merchandizing solutions to improve their communication with the consumers and increase sales, besides enabling uniform Omni channel pricing policy." Cold Storage operates about 50 large supermarkets in Singapore while Guardian operates 150 Pharm stores.
"The customers looked at other ESL implementations in Singapore and realized they need a more featured system. A system that can support different formats of merchandizing and marketing policies with scrolling text messages to the customers and unique shelf talkers. We are glad they found all this with Pricer's system", says Tan Kai Ming, the president of ELSE, Pricer's partner in Singapore.
Supplier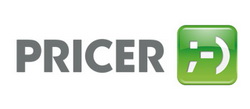 Bergkällavägen 20-22
19270 Sollentuna
Sweden