News • 02.09.2021
OKay opens new sustainable local supermarket in Waasmunster
Minimal environmental impact with specific architectural means
On Friday 13 August, OKay opened its 140th store in Waasmunster. The shop covers 645 m² and is built with sustainable techniques and material. Store manager Karien and her team of 10 are happy to invite the local residents to the opening of their new neighbourhood supermarket.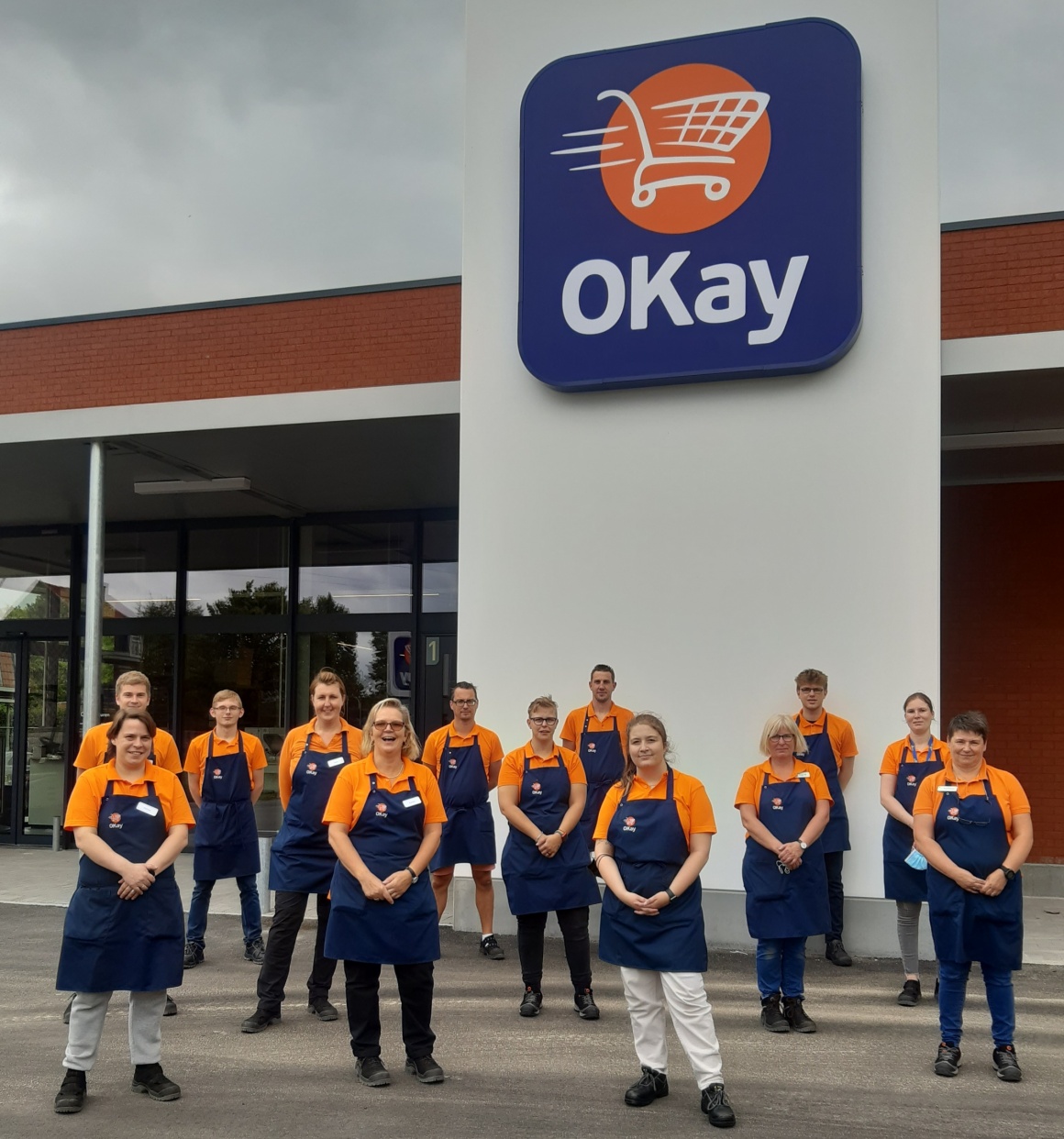 Source: Colruyt Group
OKay Waasmunster is the 140th OKay store in Belgium and the 22nd in East Flanders. The local supermarket is part of Colruyt Group's new generation of OKay stores and has a fresh and modern design. Karien: "In the freshmart, the wide aisles ensure a pleasant shopping experience."
Like the other Colruyt Group store formats, OKay attaches great importance to building sustainably and with a minimum ecological footprint. "We do not use fossil fuels at OKay Waasmunster", Karien explains. "We generate our own energy by means of solar panels. The heat released by the refrigeration system is recovered, thus reducing the CO2 emissions of the heating process by 90%. In addition, the LED lighting consumes 30 % less electricity and the refrigeration system works on propane, a natural coolant that is much environment-friendlier than chemical coolants. This reduces the CO2 emission of the refrigeration process by 90% compared to a classic cooling system."
Furthermore, the paint used for the store's front breaks down pollutants in the air. Under the influence of sunlight, this paint converts nitrogen oxides, ozone and harmful organic substances into nitrate and oxygen. The rain dissolves and washes away the nitrates.