Report • 27.11.2012
Neuromarketing: When the hunter becomes the hunted
… because when it comes to purchase decisions, they seldom know why they do it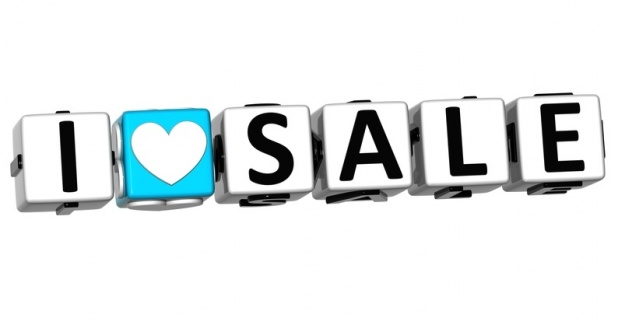 Everybody knows them, but few ask why they are there: bargains and sales. Shortly before Christmas, German retailer Saturn likes to give away the sales tax and in nearly every larger town, there are now so-called mid-season sales in addition to summer and winter clearance sales. The supposedly harmless sales that are meant to convey customers a feeling of happiness over a bargain purchase are powerful in terms of neuromarketing.
Something everybody is familiar with and guaranteed to have done in the past is to buy something, because it has been marked down. For women – somewhat overstated – that means the sixth pair of black shoes and for men it is another technical gimmick of some kind. Retail owes these unplanned additional purchases to the reward center in the human brain, which is purposefully stimulated with such sales. If the aforementioned center is being addressed, customers lose a part of their ability to make a rational buying decision. The effect of this entire process is that the willingness to buy increases because "it costs less!"
What happens in the brain during a buying decision
Neuromarketing or consumer neuroscience is a symbiosis of the neurobiology and marketing disciplines. It investigates what happens in the brain if one sees advertising or specific brands and what happens when people make purchase decisions. Especially in times of sensory overload and a society sated with products, one goal is to find out what customers really want and how products need to be advertised in order for them to be purchased. After all, eight out of ten products on the market are not successful. Therefore, it is worth it to take a closer look at consumer brains, because buying decisions are made (sub) consciously and can rarely be actually explained by the customer.
Neurologist and neuromarketing expert Professor Christian E. Elger of the Life & Brain GmbH sheds some light on this. Find out in our iXtenso interview how the brain and the wallet can be converged.
Neuromarketing in practice – proper advertising for the brain
Retail should never forget one thing: the subconscious is also always sitting in the shopping cart when a customer enters a store. And what is even more important: the subconscious makes purchase decisions. It is affected by four factors: attention, memory building, emotions and the already mentioned reward center. These four factors can in turn also be controlled to some extent. Emotions, those meaning feelings such as trust in a brand, a pleasant shopping atmosphere and small gifts and rewards have a subconscious positive effect on the prospective buyer.
Marketing consultant and author of "What makes a brand successful – Neuropsychology in brand management" Dr. Christian Scheier of the decode Marketingberatung GmbH explains in an interview how these theories work in practice.
Mirror neuron on the wall, what is being bought throughout the country?
Mirror, mirror on the wall… finally knowing what and particularly why something is being bought would simply be magical for the marketing sector. Yet despite the new possibility of gaining insights into subconscious human action via brain scan, a lot of brand awareness remains a question of fetal imprinting and can therefore hardly be changed. By the age of seven, values and standards in human beings have completely developed. Brands or products that are known up to this point retain the childlike – positive or negative – connotation. The soup that you used to get in the past when you had a bad cold becomes a symbol – or "imprint" – for home, a feeling of security and love. Connecting emotions with products and therefore ideally with a specific brand is a very successful marketing strategy.
Another source of buying power appears to be the mirror neurons, which were detected in 1995, but are still controversial. In humans, these neurons are said to provoke among other things empathy and the imitative effect. That's great for marketing. A little while back, a YouTube video showed a boy unwrapping his new video game console. Within a short amount of time, more than 70,000 people saw the video. Just watching something seems to trigger similar feelings of happiness in humans than if they were unwrapping a desired item from its pointless packaging by themselves. In this case, successful neuromarketing would be watching, enjoying and buying.
The "add to shopping cart" button and ethics

For all the blessing it would be to know how the brain would shop, many a person gets a stomachache at the thought of systematic mind manipulation. The bargain-hunter becomes the hunted from which retailers want every last penny out of his/her wallet without him/her noticing or even being able to change it. Neuromarketing remains an explosive and fiercely debated topic. However, the button that makes people buy powerlessly and with no will of their own does not exist in the brain quite like that. Yet there are and always have been factors that make people less discerning when they buy.
That said there are always two parties in shopping: the one that offers something and the one that actually accepts the offer. Yes, there are factors that cloud the logical reasoning and decision-making ability of people. And yes, emotions are once again among the top ten leading impulses also in this area of life, but the well-advertised products are not actually bad. On the one hand it is a question of marketing strategy and on the other a question of critical self-awareness which decides whether to buy or not. Those who make quick decisions when they shop, often act more generously – meaning acting favorably towards the product. So it always pays off – and every bargain-hunter knows this, too – to sleep on it for a night or two before making a major purchase. You can see more clearly the next morning and also make a more sensible and rational purchase decision.
Elisabeth Henning, iXtenso.com
Sources:
Neuromarketing-Blog by Roger Dooley
Brainfluence: 100 Ways to Persuade and Convince Consumers with Neuromarketing; Roger Dooley; 2011
Buyology: Truth and Lies About Why We Buy, Martin Lindstrom; 2009
Making Ads That Whisper to the Brain
The Secret of Neuromarketing: Go for the Pain