Company News • 10.02.2014
Media Markt – Saturn Holding Netherlands goes omnichannel with Pricer ESLs
Pricer, the retail industry's leading provider of electronic display and Electronic Shelf Label (ESL) solutions, announced on April 16th 2013 that it received an order from one of the leading appliance and consumer electronics dealer worldwide.
Pricer can now inform that this customer is Media Markt – Saturn Holding Netherlandsand that the company has deployed Pricer ESLs in all 45 stores in the Netherlands.
This investment in Electronic Shelf Labels (ESL) technology is an important part of Media Markt – Saturn Holding Netherlands'omnichannel concept, which is based on an active and flexible pricing policy, and on having matching sales prices at any time in the company's brick-and-mortar stores and its online shops.
"The ability to respond daily to price changes, is an important part of our multichannel strategy," confirms Gordon Scholz, CEO of Media Markt – Saturn Holding Netherlands. From this point of view, conventional paper-based price tags on shelves prove to be too expensive, too time-consuming and too inflexible.
With dynamic pricing, Media Markt – Saturn Holding Netherlandshas acquired the speed and flexibility required to succeed in the most price-competitive industry, consumer electronics. Thanks to ESL, the storesare now centrally updating prices so that they are consistent on every sales channel.Customers will be offered the best price wherever they shop.
After conducting a thorough market review, Media Markt – Saturn Holding Netherlandsmade the decision to deploy Pricer ESLs with their implementation partner, Wincor Nixdorf. The combination of Wincor Nixdorf - Pricer has proven to meet all the requirements of Media Markt – Saturn Holding Netherlandsnow and in the future.
Commenting on the announcement,Niclas Qvist, Head of Marketing and Partner Management at Pricer said: "Pricer is delighted to be able to support Media Markt – Saturn Holding Netherlands'forward looking business model. In this age of omnichannelretailing, it is vital that offline stores are able to offer customers the same experience they would be able to get online. Pricer ESL's have brought the benefits of online straight onto the shelf-edge of Media Markt – Saturn Holding Netherlands' stores, offering a dynamic, proactive new sales opportunity."
Supplier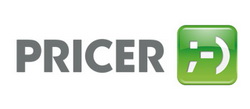 Bergkällavägen 20-22
19270 Sollentuna
Sweden