News • 28.09.2021
LODATA-WEBINAR: New HP Engage POS systems
20.10.2021 - 9 a.m. | Online
A new model strengthens the HP Engage lineup: HP launches the HP Engage One Essential fanless all-in-one system, which is protected against dust and external elements, making it ideal for use in harsh environments such as restaurants, bars and leisure centers. HP also expanded its Engage portfolio with the HP Engage Go 10 and HP Engage Flex Mini, two solutions designed to deliver convenient, secure and personalized experiences.
The new HP Engage One Essential brings the same sleek, versatile design as the Engage portfolio, but is fanless and IP54 certified for reliable operation in high-traffic areas, behind the bar or in the kitchen. While the entire HP Engage portfolio is designed and tested for use in harsh environments, the Engage One Essential takes it a step further by protecting the system from liquid or other airborne particles.
With the new HP Engage One Essential, the HP Engage product portfolio now includes three all-in-one options to meet a variety of use cases and vertical requirements not only in retail and hospitality, but also in healthcare, transportation, manufacturing and more.
What are the highlights of the new models and what are the potential uses?
In a webinar on Oct. 20 at 9 a.m., LODATA Micro Computer, value-added reseller, together with HP, will present what's new and provide insight into the new product world.
Further information and registration can be found here: www.lodata.de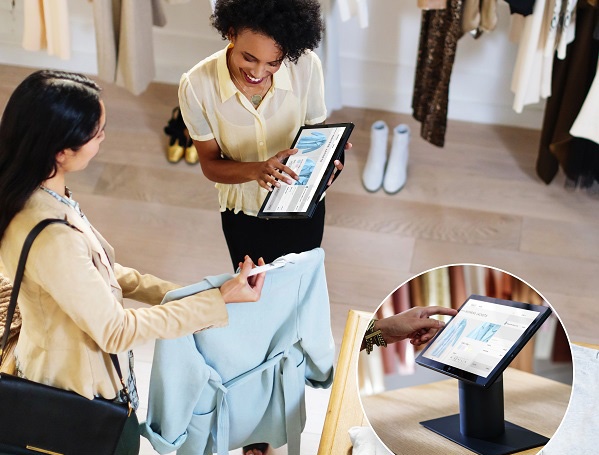 Source: Copyright: LODATA