Interview • 01.07.2013
It should be fresh and ready
Convenience shops in tune with the times
Sandwich in hand and coffee to go: today's customer likes things quick and easy. Aside from the need for healthy convenience products, consumers also want an adventure when they shop for groceries. In our interview, Angela Krause from the German Association of Shopfitters ("Deutscher Ladenbau Verband, dlv) tells us how the convenience store meets the customer of tomorrow.
Ms. Krause, what advantages does the convenience store offer retail?
So far, in Germany we know convenience shops from gas stations or train stations and airports. These shops are highly frequented around the clock thanks to ongoing foot traffic. One of the important advantages is also that product groups can be combined. Options include combining primary products such as salad and bread with fresh convenience foods like lasagna or pizza for instance. This makes it possible for retailers to respond to customer needs in a more comprehensive and diversified manner. The customer at the store can decide whether he/she would like to buy the individual ingredients, the finished product or a mix of both. Both needs are being met by the convenience store concept.
What kinds of convenience concepts are there?
There is the concept of the REWE to go store for instance, which the company has opened up in downtown Cologne and also in the Cologne Central Train Station. These stores also offer products available in traditional retailing, such as milk and bread. The main focus however is clearly on ready-made fresh products such as various sandwiches, vegetable or fruit salads and pasta dishes for instance that can even be heated up on site at REWE by the customer.
The Kochhaus in Berlin offers another alternative with its concept. Here customers can purchase the ingredients for a dish in the exact portion required in the recipe, which they receive at the store as well. A supermarket in Spain takes this even a step further. Every day it offers alternating dishes whose ingredients can be either purchased individually or based on the customer's individual liking or dietary needs. The customer also has the option to take the ready-made dish home to heat up in his or her own microwave. The dishes are chosen by a university professor according to nutritional aspects. This concept of healthy and easy shopping is incredibly well received in Spain.
How is the convenience shop market presently developing?
Abroad these types of shops are already far more popular. We are also expecting a rapid growth in Germany over the next few years. The bakery store for instance that is part of many supermarkets in their entrance areas is usually not a part of the company. Markets are now trying to grab this source of revenue by installing baking stations inside the store. The thus freed up areas in the front of the store can be ideally used to cater to the convenience customer: cafés, cafeterias or also small areas where customers are able to prepare their own dishes from the offered products.
What advantages do customers have?
One of the key benefits is timesavings. People are working more and more and also have to drive longer distances at the same time. A ready-made, fresh product is simply more convenient to buy and prepare. At the same time, the convenience product or recipe suggestion also takes away the consumer's worries about what they should cook at night. For business travelers, a store like this also means they can take something small to eat up to their hotel room versus having to go to a restaurant or ordering expensive room service.
In the future, it is definitely conceivable for customers at the store to have the option to reheat their dishes directly on site. REWE to go in Cologne for instance already offers this option. Bakeries that bake premade dishes and pastries are certainly elements that continue to increase the comfort of conveniences areas. One issue we are currently still facing is offering products such as cut-up fruit or bulk nuts for instance that the customer can package himself/herself. This particularly applies if the products are being offered in open containers for convenient take out. Germany has very stringent food hygiene regulations for these types of self-service stations. A solution still needs to be found for this case.
What needs to be considered for the product design of convenience stores?
As always in the food industry, an attractive ambiance and food freshness are priorities. One problem with convenience products is that they are being associated with terms such as fast food and finished goods in the minds of consumers. Retail needs to succeed in getting away from this image by displaying fresh and quality products. Today, the food sector already works with fruit and vegetable baskets and other elements that create a welcoming atmosphere. This needs to be carried over into the convenience area. It is important that convenience products are recognizable as such.
How can shopfitters adapt to this?
Especially in the food area, we have noticed a drastic change towards staging of groceries for quite some time now. Thanks to increasing online retail, consumers have changed their buying behavior, which now also reaches the food sector. Shopping for basic needs has increasingly developed into an adventure.
Today customers no longer just want to meet their need for products, but also want to have a great experience. This is why staging a store and its products is becoming more and more important. Today it is no longer enough for a supermarket chain to have the same stores with the same types of products all over Germany. You need to adapt to regional differences when it comes to your product portfolio as well as store design. This is also, why mom-and-pop stores are presently enjoying a small comeback, since customers have a need for personalized, romantic elements in their shopping experience.
And how does convenience fit into this future vision?
As we already know, these days, people have a lot less time for cooking and shopping and are on the go a lot. This is why the need for convenience products and product choices will continue to increase. The pure convenience store however is something that only works based on special conditions. While it is practical and makes sense in downtown Cologne, in rural areas or small towns it is not really feasible in that way. This is why in the future supermarket and convenience store will continue to merge as is already happening today.
Elisabeth Henning; iXtenso.com
Supplier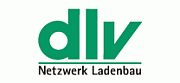 Koellikerstraße 13
97070 Würzburg
Germany