News • 04.12.2020
Fashion out of waste
H&M collection for upcycling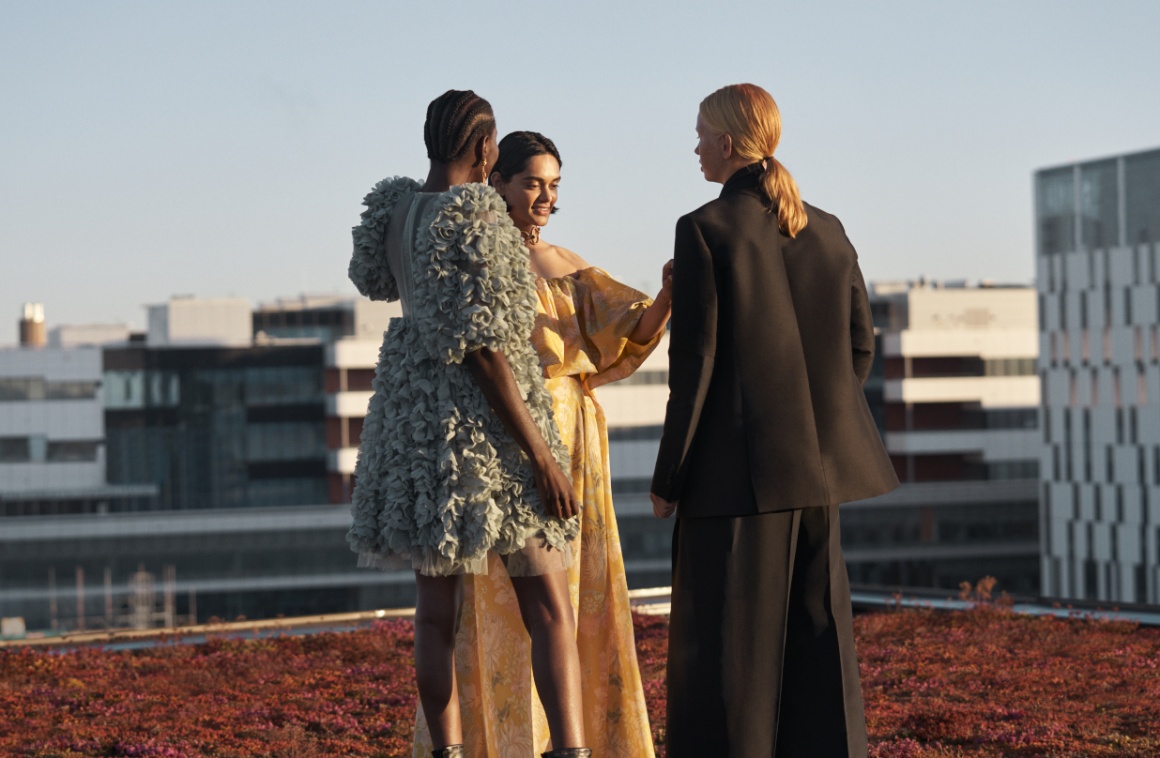 Source: H&M
H&M Conscious Exclusive A/W20 collection introduces exquisite pieces crafted from sustainably sourced materials made from waste. What is normally thrown away is purposefully transformed into treasures to be loved and valued, allowing us to appreciate the potential of waste and be inspired by the possibilities of circularity.
The A/W20 collection creates beauty with innovative fabrics and processes, such as transforming food crop waste into a natural fiber, creating fabrics made from sustainably sourced wood pulp and using a unique garment-to-garment process. The materials can be found in womenswear and meanswer pieces, such as evening gowns, tops, shirts, jackets and tailored suiting.
Accessories include necklaces, earrings, shoe clips in recycled metals and a pair of sunglasses crafted from Made of Air®, a material partly made from waste biomass. Shoes from the collection, made from VEGEA™, are a vegan leather partly made from wine by-products.
Two H&M stores in Stockholm and Berlin will be offering a rental service of six different A/W20 pieces – some are unique to only the rental service, while others are made in exclusive colorways.
The Conscious Exclusive A/W20 campaign encourages us to "wear the waste" in an effort to change fashion. Zinnia Kumar, an Australian-born, London-based ecologist, activist, and model, is the face of the campaign.