3M Deutschland GmbH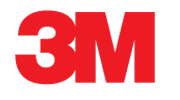 3M Deutschland GmbH
Electro & Communications Business
Carl-Schurz-Str. 1
41453 Neuss
Germany

Phone: +49 (0)2131 1440 03
Fax: +49 (0)2131 1444 44
E-Mail: touchssystemssalesde@mmm.com
Internet: www.3m.com/de/touch
Number of Employees: 500-1000

3M Touch Systems GmbH located in Neuss is manufacturer of touch screens components and touch screen monitors.
The main headquarter of the company is in Methuen, USA (MA) and the European Headquarter is in Abingdon, UK.
3M Touch Systems offers a broad range of touch products with a commitment to ease of integration, responsiveness, reliability and simplicity of use.
A world-class organization provides expert technical consulting services and support wherever products are designed, integrated or delivered. It is this complete solution approach that ensures remarkable compatibility and exceptional service, backed by 3M.
Brief History:
3M Touch Systems is a premier supplier of Touch screen technology and was established in 2001 through the strategic acquisition of two former touch screen technology manufacturers MicroTouch Systems and Dynapro Inc.
Why Touch?
Touch screens have the power to make the benefits of computer technology available to the widest possible group of users, all over the world, in any language – regardless of their level of computer literacy or computer training. Even those who may feel threatened by computers, uncomfortable with them, or resentful of technology generally, are able to feel at home when using a touch screen.
These are just some of the benefits of Touch Systems:
Minimise poor customer service, provide 24/7 availability of products, information and services
Improve the customer's experience
Direct customers to specific information and guide them through processes
Faster and more efficient
Make cost savings in the organisation
Improve business ROI
Enables business to collect activity data
Most important market segments for touch screens:
Gaming and Entertainment
Lottery
Finance (ATMs and other)
Point-of-Sale (POS)
Kiosks and Customer Self-Service
Industry (Process Control)
Medical and Community Care
Education and Training