Company News • 28.07.2016
wnDirect shortlisted for 'Business Enabler of the Year'
wnDirect has been announced as a finalist at the Lloyds Bank National Business Awards 2016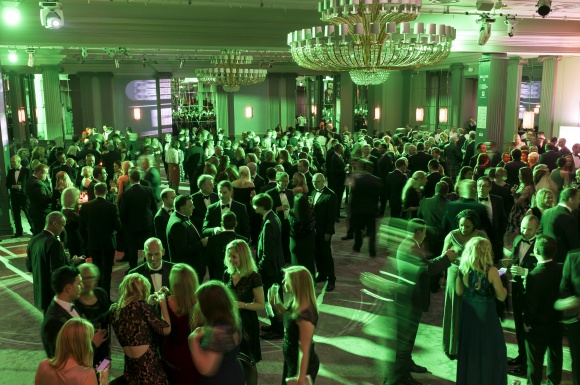 Source: General National Business Awards
wnDirect has been announced as a finalist for The 'Vonage Business Enabler of the Year' award at the Lloyds Bank National Business Awards 2016. It is the second time that the innovative company has been recognised by these prestigious awards having been crowned winner of the 'New Business of the Year' award in 2013.
The Lloyds Bank National Business Awards, now in their fifteenth year and described as "the Oscars of Great British business" by former Prime Minister David Cameron, recognise and reward excellence across all sectors in the UK. The Vonage Business Enabler of the Year award celebrates organisations that help businesses to increase profitability by improving efficiency, developing talent and implementing innovation, recognising the impact of 'enablers' that offer value beyond support products and services.
wnDirect is an example of entrepreneurial thinking at its best. Now well established as a market leader in the UK, they came to market with the attitude that international logistics solutions for retailers could, and should, be different. wnDirect felt that the services had not kept pace with the growing eCommerce market and, as a result, were not responding to the industry's specific needs. wnDirect changed that. Over 30 million parcels later they now have a portfolio of leading online retailers benefiting from their fresh thinking.
Being shortlisted for the award is a fantastic achievement in itself for wnDirect as entrants are subject to a rigorous judging process. The finalists were chosen from the hundreds of businesses that entered or were nominated across 18 award categories. wnDirect, along with the other finalists, will now prepare for live presentations to an expert judging panel who will decide the overall winners.
Tom Broughton, Group Brand Director of the Lloyds Bank National Business Awards said: "Due to the high number of entries for this years' awards, narrowing the entries down to 140 finalists was a difficult task. But through a thorough and comprehensive judging process, the selected finalists demonstrate exceptional quality and diversity across a range of business sectors within the UK. We are now looking forward to the next step of the process and meeting some of the finalists face-to-face."
Stuart Hill, wnDirect's Chief Executive Officer commented "We are delighted to have been shortlisted in the Vonage Business Enabler of the Year category in these prestigious awards. Recognition of this kind, is incredibly rewarding as we work hard to be the very best we can and are committed to delivering a steady stream of innovations to our clients around the world and helping them realise their global aspirations. We are looking forward to attending the awards ceremony in November with the best of Great British businesses".
The award winners will be announced at the National Business Awards black tie gala event on 15th November 2016 at London's prestigious Grosvenor House Hotel on Park Lane.
To view a list of all the finalists visit www.nationalbusinessawards.co.uk