Company News • 28.07.2017
Schaeffler AG and Fraunhofer sign a strategic partnership agreement
Shaping mobility for tomorrow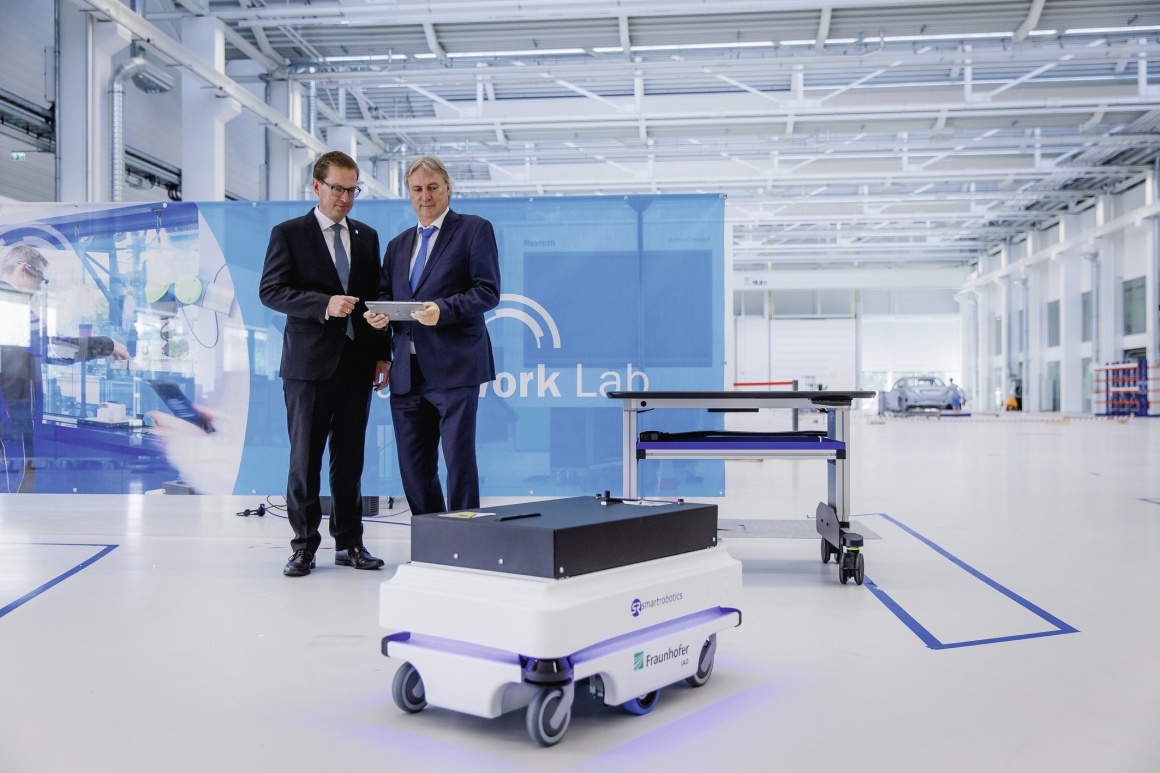 Source: Ludmilla Parsyak; Fraunhofer IAO
Schaeffler AG and Fraunhofer have entered into a strategic partnership with the aim of further enhancing this collaboration. What do the factories and workplaces of the future look like? How can emission-free, intelligent mobility for tomorrow be created in increasingly digitalized urban environments? These are topics that Schaeffler and Fraunhofer will be strategically working to tackle in the long term. Regularly exchanging information about the changes going on in the world and the resulting challenges and opportunities are important elements of the partnership for both parties.

"Future mobility will be characterized by new forms of transportation in urban areas. Schaeffler has made an early start here by developing the Schaeffler Bio Hybrid – a vehicle that represents emission-free, requirement-based mobility. Digitalization is set to bring about further changes to today's world and make service-oriented business models possible in all sectors of industry. We are delighted to have Fraunhofer – Europe's largest research organization for application-oriented research – on our side here", said Prof. Dr.-Ing. Peter Gutzmer, CTO at Schaeffler AG, at the signing ceremony for the strategic partnership. Fraunhofer is an important partner in Schaeffler's global research and innovation network, which as an addition to the "SHARE" ("Schaeffler Hub for Advanced Research") company-on-campus concept and the company's collaboration with startups is based on several pillars.

Technologies for practical applications

For Schaeffler and Fraunhofer, the aim of this partnership is to bring technologies into practical applications in an even faster and more targeted manner. During the last few years, this collaboration has continuously been expanded and enhanced, the focus being on the topics of manufacturing technology, materials and coating technology, tribology, eco-friendly drives, and energy storage.

Research and development to ensure the company's long-term success

As a future-oriented company, Schaeffler makes major investments in research and development, with last year's investments totaling € 751 million. Schaeffler has over 7,100 employees working at 17 research and development centers and at other locations in a total of 24 countries, allowing the company to shape technological progress for the mobility of tomorrow. In 2016 alone, this commitment generated more than 2,300 new patent applications to the German Patent and Trademark Office, whose statistics place Schaeffler second in the list of Germany's most innovative companies.