Product • 31.03.2008
spotlight id entity- Corporate Lighting
Corporate Lighting by RZB
RZB has developed the id entity spotlight system featuring a three-phase track adapter primarily for use in shop lighting.

Circular and rectangular elements form the basic idea behind the design. The ballast housing is fixed behind the three-phase multi adapter parallel to the track with a separate plastic clip that engages with the track. The spotlight head is connected to the upper housing via a flat, vertical bar. A flush-mounted swivel plate permits a turning radius of 356 degrees.

The supporting bar inserts into the back plate of the spotlight head and is mounted within the housing on the back plate out of sight. The maximum tilting angle of the tubular spotlight head is up to 90 degrees from the horizontal to the vertical position.

In the vertical position, the spotlight head can be detached from the supporting plate via a bayonet fixing to change the lamp or to exchange the bottom housing.

This variation is the basic functional idea behind the id entity spotlight concept. The round aluminium housing can take various metal reflectors, which can be adjusted without tools via a spring clamp in front of the safety glass.

Logos or pictograms can be affixed using an engraving method or colour printing depending on the material and customer-specific requirements.

These design options allow store operators and shop fitters to present brand messages at the point of sale as desired. Because this series of spotlights is easy to handle in terms of component maintenance, mounting and storage, there are major benefits when it comes to the speedy implementation of custom, market-specific shop lighting concepts using the id entity spotlight concept from RZB.

Technical data
Housing in powder coated aluminium.
Luminaire head can be detached without tools via bayonet fixing; rotates 356° and pivots 90°. Lamp, reflector and safety glass can be changed without tools.
Lamp / Ballast: HIT-TC 70/35W / EB Reflector: Flat / faceted 9°, 14°, 28°, 42°
Protection class: I Protection rating: IP 20
Length: 200 mm / height: 240 mm / diameter: 100 mm Weight: 1,900 g
Colour: Silver-coloured, signal white, black grey.
Other colours, logo cutting or printing possible on request
Supplier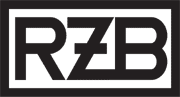 Rheinstraße 16
96052 Bamberg
Germany