Product • 03.06.2008
Pendant luminaire SC 1
Design: Alexander Ludwig, Christian Schwankhart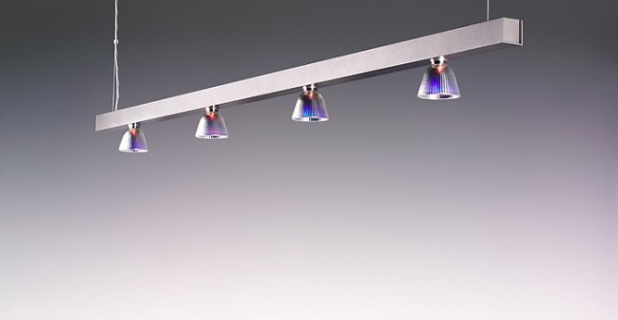 With its straightforward use of form the SC 1 luminaire is both a discreet light innovation yet one that cannot be overseen.
The luminaire's housing and the ceiling canopy are made of extruded aluminium sections that are powder coated in anthracite (micaceous iron ore DB 703). The luminaire is fitted with four low voltage halogen lamps with 35 W IRC each . Compared to conventional incandescent lamps halogen lamps with IRC-technology save up to 30 percent energy.
The luminaire's outstanding features are the semi transparent prismatic glass reflectors that ensure a homogenous light distribution at a beam spread of 2x35°. The reflector's special coating not only generates fascinating colour effects on the reflector's exterior but also avoids glaring of the lamps.
Supplier

Frühlingstr. 15
86415 Mering
Germany