Company News • 10.06.2012
Nualight Introduces Zest, a world-first linear LED accent lighting system
Nualight has today announced a new addition to its portfolio, the award-winning Zest LED lighting system, a world-first linear accent lighting solution for food retail.
Zest, which recently won the Interior Luminaires category of the Lighting Design Awards in London along with a Red Dot Design Award, is a radical new approach to retail accent lighting. It was designed to drive the visual impact of retail merchandising displays including fresh food, bakery, florist, wines and beers, open meat/seafood serveovers, speciality displays, fashion and indeed anywhere that retailers wish to create a visual wow.

Zest brings a completely new design aesthetic and level of lighting performance to retail. Designed to replace traditional HID track lighting which creates dark spots and light spill, Zest is a suspended linear solution which throws a crisp, uninterrupted beam of light along the displays. The precise directionality of Zest combined with very high CRI creates dramatically accentuated displays with exceptional vibrancy of colour.

Zest also comes in a colour-tunable version, allowing retailers to re-optimise the light from warm white through to cool white to suit the changing colours of merchandise through seasons and promotions. This colour-tunable version achieves near perfect CRI across its easily adjustable colour temperature range, a feat unachievable with any other lighting technology.

Zest was created to be a powerful merchandising and promotional tool for retailers. Each linear fixture can be "invisibly" connected into a seamless row in a choice of lengths and beam-angles with a unique rotating core which allows installers to point the light to exactly where it is needed.

Customer, and employee, comfort were paramount when Zest was engineered. Zest's patented optics deliver unmatched glare performance and its sleek, architectural form becomes "invisible" in the ceiling while bringing an elegant, understated design element to the store.

Aside from the merchandising benefits, Zest has been designed for ultimate efficiency and ease of installation. Its linear distributed form avoids the cost and reliability issues of forced convection cooling. It offers ground-breaking performance by delivering continuous lighting with the same lux levels as an equivalent HID fixture but with 40% less energy. Currently trialing in Europe, Zest is actively reshaping the future of sustainable accent lighting for food retail.
Supplier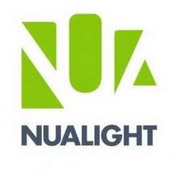 Model Farm Road, Business Park
Cork, Cork
Ireland