News • 11.07.2017
NRF: Focus on new ways of shopping keeps biggest retailers big
The annual Top 100 Retailers list released by the National Retail Federation's STORES Magazine and Kantar Retail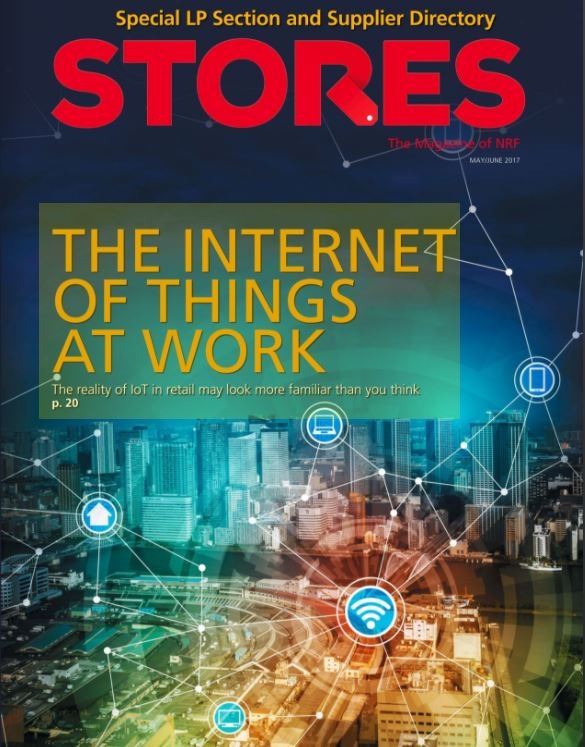 Source: NRF
The nation's largest retailers have held onto their top spots by focusing on value and embracing new ways consumers are shopping.

"Retailers will always be measured by sales numbers, and ranking the leaders is important," STORES Media Editor Susan Reda said. "But so are the stories behind the numbers — it's those stories that bring the Top 100 to life. The nation's largest retailers are posting strong vitals. They're embracing creative disruption, reinventing physical stores as places for brand experiences and exploring new ways to connect with the consumer."

All of the Top 10 stores in the Top 100 list published in the July issue of STORES are the same as last year, and the order of the top four remains the same: perpetual No. 1 Wal-Mart followed by Kroger, Costco and The Home Depot.

"At 55 years old, Walmart may be the oldest new kid on the block, but it still has the energy and mindset of a startup as it continues to successfully battle the competition," Reda said.

Coming in at No. 5 is CVS Caremark, moving up from No. 7 last year, followed by No. 6 Walgreens Boots Alliance (down from No. 5), No. 7 Amazon (up from No. 8), No. 8 Target (down from No. 6), No. 9 Lowe's (up from No. 10) and No. 10 Albertsons (down from No. 9).
All but Target showed sales growth, with Amazon's rise attributed to investments in apparel, groceries and mass market. Poised to possibly move into the Top 10 in the future was Royal Ahold Delhaize USA, which rose to the No. 11 spot from No. 17 after spending nearly three years upgrading its stores.

Other noticeable changes included the success of dollar stores, where revenues have grown drastically over the last year. Dollar General (previously No. 22) edged into the Top 20 for the first time after seeing an 8.5 percent increase in revenue.

"This year's Top 100 manifests a number of trends we see across the industry," Kantar Retail Chief Insights Officer Leon Nicholas said. "Multi-format retailers are powering growth, online is ascendant and aggregation by traditional channel definitions doesn't provide the same scale advantages it once did."
For in-depth analysis on retail power players and notable trends with the nation's largest retail companies, read the complete article on NRF.com.

Rank This Year/Last Year

Store

2016 U.S. Sales

Percentage Sales Growth
2016-2015

1/1

Wal-Mart Stores

$362.8 Billion

2.7

2/2

The Kroger Co.

$110.2 Billion

6.1

3/3

Costco

$85.7 Billion

2.7

4/4

The Home Depot

$85 Billion

7.3

5/7

CVS Caremark

$81.4 Billion

13

6/5

Walgreens Boots Alliance

$79.2 Billion

3.5

7/8

Amazon.com

$77 Billion

24.6

8/6

Target

$69.4 Billion

-5.9

9/10

Lowe's Companies

$60.4 Billion

5

10/9

Albertsons Companies

$58.6 Billion

0.1