City marketing • 02.03.2021
Infusing light into the darkness of a COVID-19 world
Installation in Montréal by Quartier des Spectacles Partnership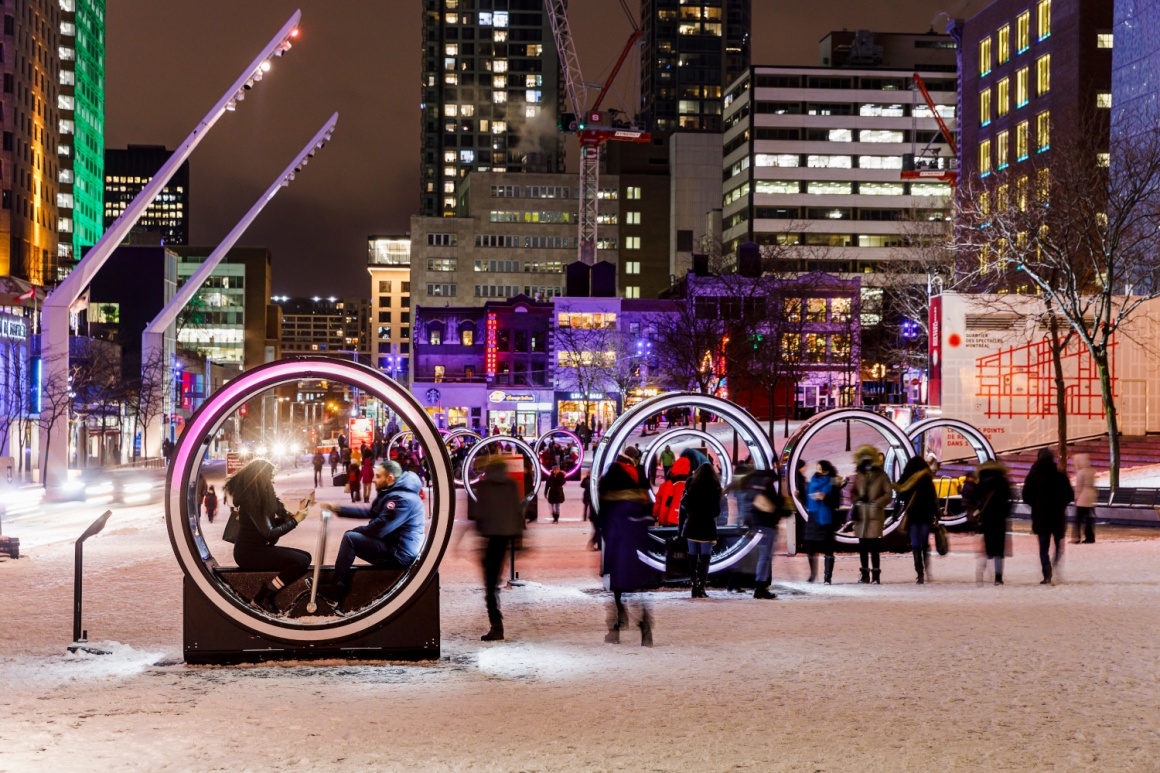 Source: © Ulysse Lemerise - OSA Images
The Quartier des Spectacles Partnership, a non-profit organization responsible for animating Montreal's Quartier des Spectacles with a year-round slate of cultural activities and animated public spaces, is proud to be doing its part to combat the impacts of COVID-19 on the local economy and the vitality of the downtown and its cherished cultural milieu.
As cities around the world continue to grapple with the effects of the pandemic, the Montreal initiative provides a beacon of light through its provision of engaging artistic and cultural attractions. The initiative taps into civic pride, provides a much-needed release in the form of safe and enjoyable activities, and lays the foundations of renewed urban planning.
In response to shutdowns of much of the downtown core due to COVID-19 restrictions, the Quartier des Spectacles Partnership heeded the rallying cry of City of Montreal officials looking to bring people back to the streets in safe, healthy, and engaging ways. The Partnership embarked with the Chamber of Commerce of Metropolitan Montreal and Tourism Montreal, on a multifaceted downtown initiative to create animated pedestrian zones, new public spaces, special performances, artistic displays and installations.
The winter program includes the warm embrace of Luminothérapie, Quebec's largest competition for temporary public art installations and a captivating annual winter experience anchored in downtown Montreal's Place des Festivals. The initiative features an innovative circuit of 5 installations this year, infusing greater vibrancy and pleasant distractions into the city at a much-needed moment.
Launched on December 3rd, the immersive journey of interactive sound and light has converted the darkness of an unforgettable winter into a magical winter wonderland that is keeping people connected to the city. Each night at 6 p.m., the Moment cœur battant sound and light show begins illuminating building façades, bringing the streets of the Quartier des Spectacles to life with a mix of dancing lights and original music that embodies the spirit and beating heart of the city's cultural community.
The Luminothérapie | Cœur battant initiative includes five creative installations