Product • 05.12.2019
Individual LED lights for shops, furniture and objects
Starting with quantities of 1: Configure online now!
What type of light? Which type of LED? What type of cover? Which accessories? Which lighting fits best into your shop planning?
With the new online offer for the configuration of individual luminaires, ELEKTRA can now provide the answer. The solution for B2B customers is as professional as the requirements are individual.
Supplier

Werkstraße 7
32130 Enger
Germany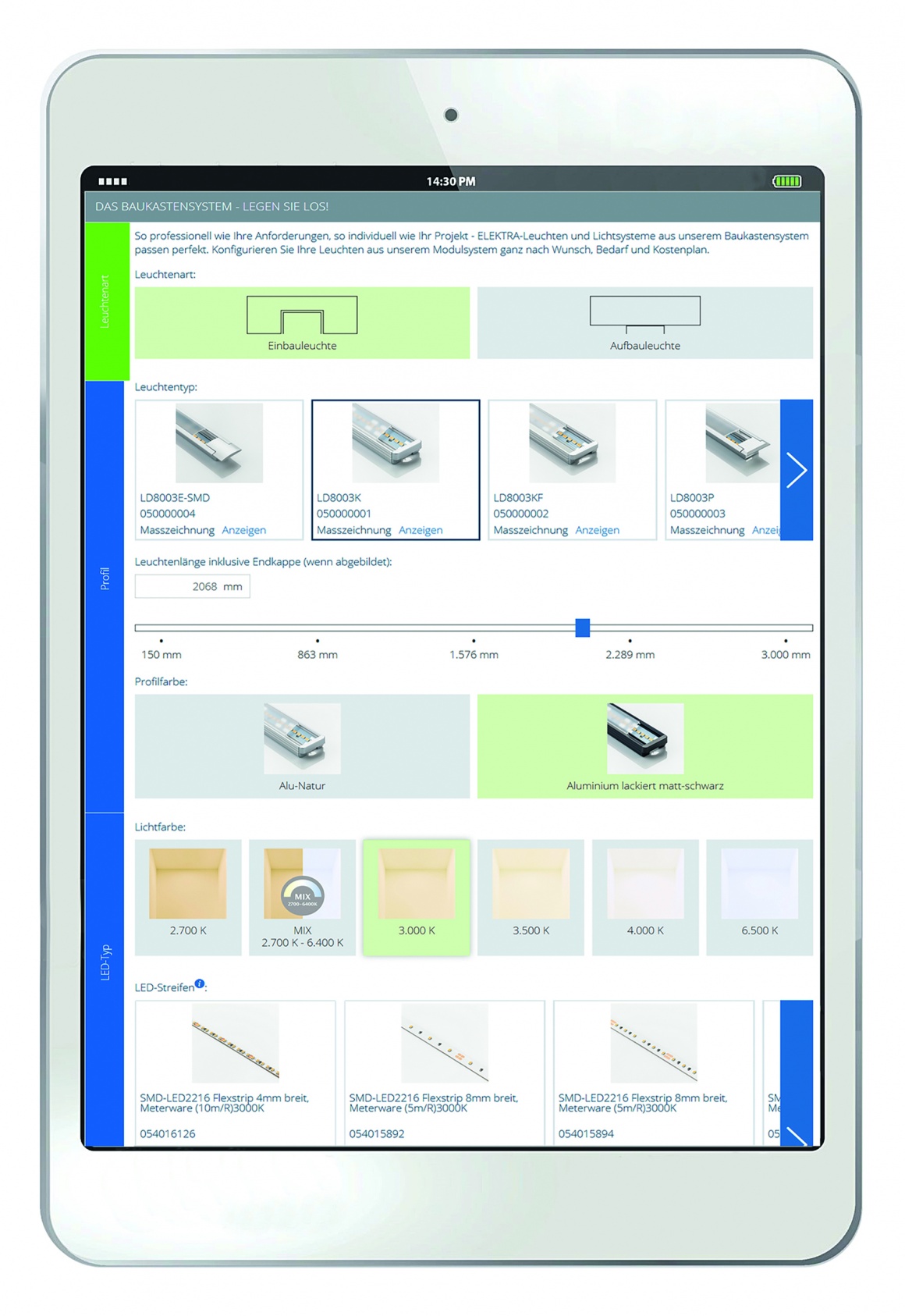 Source: ELEKTRA
The configurator offers all variants and countless combination options for the perfect end product. The application is self-explanatory and only permits combinations that are technically optimally matched to each other. This means that errors during assembly can be ruled out, orders arrive directly at the factory in an uncomplicated manner and are produced promptly. Shipping takes place within one week of receipt of the order.
To configure the optimal lighting system for individual projects in a clearly arranged online offer is the service that ELEKTRA offers B2B customers, especially in the area of shop fitting and interior design. The shopfitting team is available for your suggestions and queries at service@elektra-shop.de.