Company News • 13.03.2020
ELEKTRA at Euroshop 2020
One highlight: the JUNIC System
A complete success was the trade fair appearance of ELEKTRA at the joint stand of the Deutscher Ladenbauverband at the Euroshop in Düsseldorf. The highlight was the presentation of the JUNIC system, the extension of the JUNIC power conductor system, which has been available on the market for two years
Supplier

Werkstraße 7
32130 Enger
Germany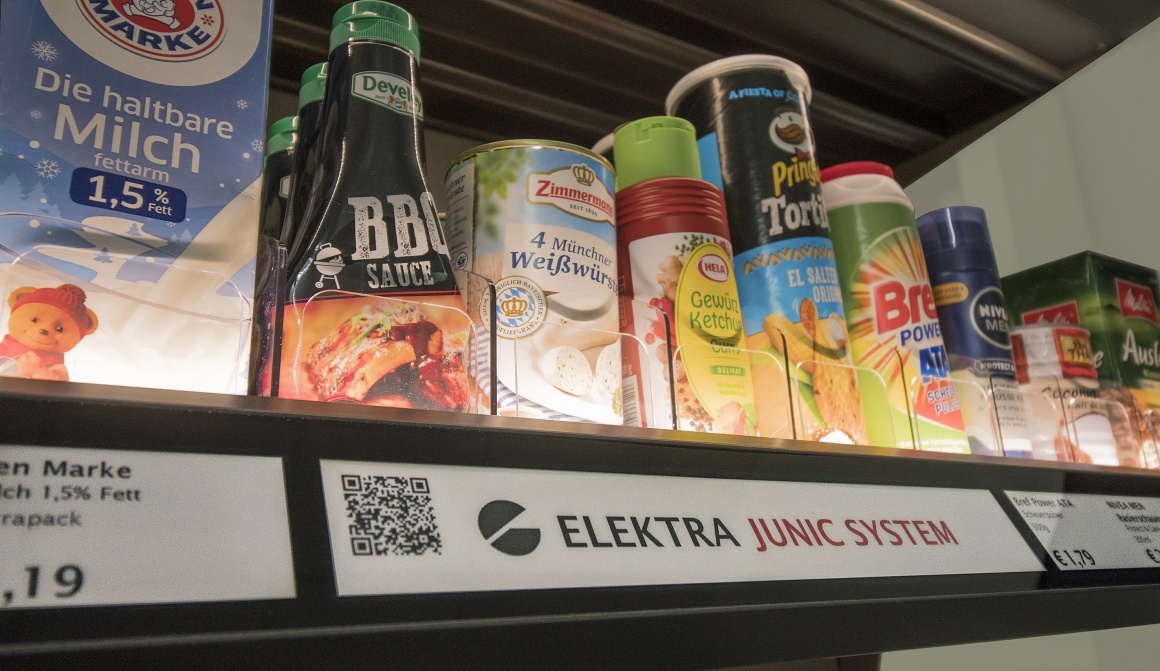 Source: ELEKTRA
On the basis of the profile for the electrification and illumination of shelves, ELEKTRA has set up and developed extensions for goods flow control, price display and other features together with a software partner. The central control option is particularly in focus. The system works with the highest data security on the latest TLS standard with end-to-end encryption, providing the best possible industry security standard.
A modular system
The system is designed as a modular system. Depending on the level of equipment in the store, only the lighting can be controlled as well as price indications, references to special promotions, inventory reports or feedback from the shelf can be sent. The displays work with ESL technology, as known by eBook readers. Unlike conventional displays, which are operated individually by battery, the displays are connected to the JUNIC profile and require extremely little energy. The individual maintenance with battery replacement is completely eliminated, as well as the updating of the individual displays. These are centrally controlled and digitally displayed with information and advertisements. The JUNIC system sets top priorities in energy efficiency, resource conservation and the associated cost savings.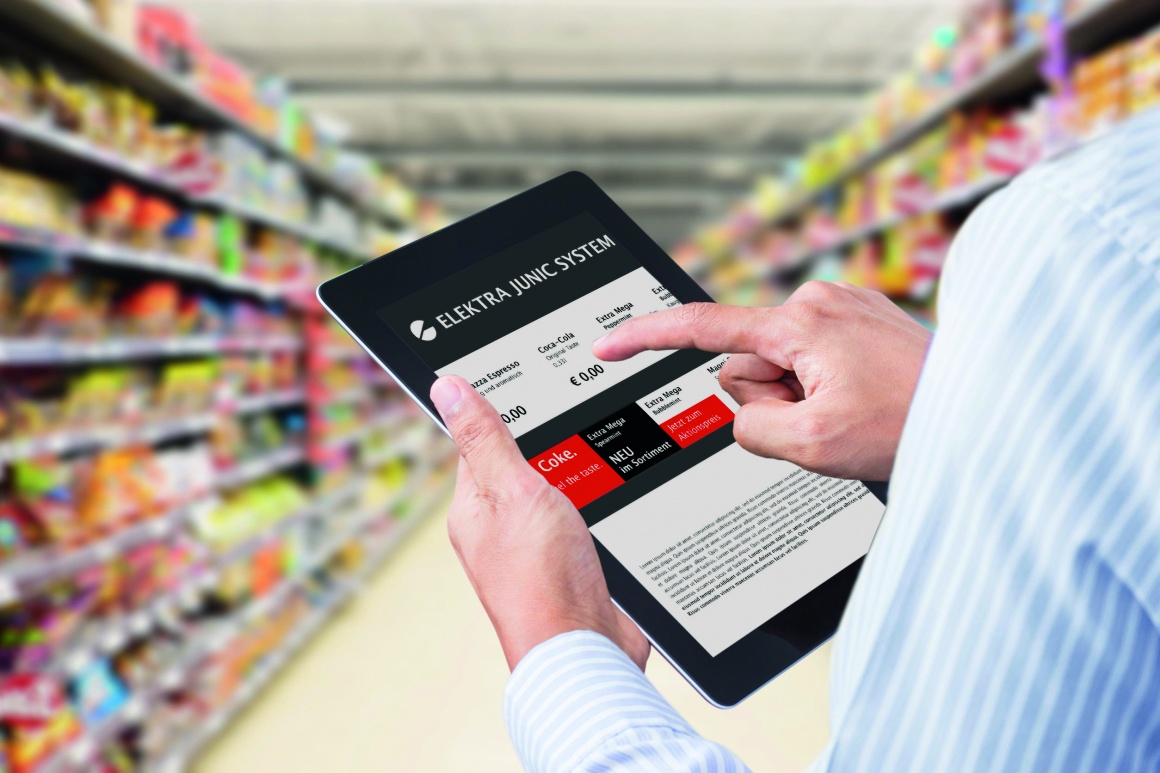 Source: ELEKTRA
Positive customer response
The customer response has been very positive throughout and contained valuable suggestions on the basis of which further developments will be started. Projects for individual adaptation and further design as OEM performance are in discussion with well-known players in the industry. The trade fair film under elektra.de/Euroshop-2020-JUNIC gives an impression.
The trade fair also showed that ELEKTRA is on the right track with its standard products. The minimalistic light profiles and spots for perfect shelf lighting received a lot of attention. It is extremely convenient to put together and plan the right and individual lighting in the online configurator. Current projects can be easily prepared, calculated and ordered online. For companies and craftsmen in interior design as well as carpenters, the professional shop under b2b.elektra-shop.de is a valuable work facilitation.
Watch also the movie about the modular system of ELEKTRA: elektra.de/Baukastensystem