Company News • 17.04.2012
A solution for every lighting idea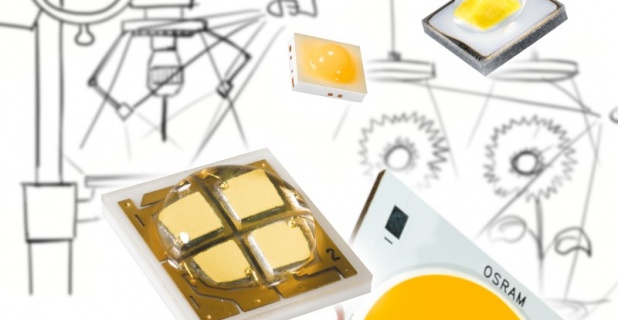 OSRAM partner network "LED Light for you" goes on show at the Light + Building 2012 From April 15 to 20, the "LED Light for you" (LLFY) network will be on show along with 16 international partners at the Light + Building 2012 – the world's biggest trade fair in the light and building sector – in Frankfurt am Main. True to the motto "You have the idea – we have the solution" the OSRAM partner network will be demonstrating how architects, lighting consultants and luminaire designers can benefit from the certified expertise of LLFY members. Since its establishment in 2006, "LED Light for you" (LLFY) has been providing professional support on LED lighting issues.
At the Light + Building fair, 16 international partners of "LED Light for you" will be demonstrating how they develop individual, precisely tailored LED light solutions – for large, medium-sized and small manufacturers, as well as for specialists and newcomers in a wide range of fields and sectors. Many light solution manufacturers don't manage to harness the full potential of innovative, path-breaking LED lighting, which offers a virtually unlimited array of design and application options. In response, over 90 certified LLFY partners worldwide have proclaimed it their goal to provide advice on the development of standard solutions but also, and most especially, on the implementation of exceptional ideas, taking due account of the respective field of application and individual wishes.
Certified expertise – from pros, for pros
In other words, "LED Light for you" is a knowledge platform, providing advice exclusively from highly qualified partners specialized in optics, thermal management and electronics as well as comprehensive system integrators. All of the partners of the OSRAM network established in 2006 have undergone an extensive certification process and receive ongoing training.
"The experts in our network are professionals from such fields as optics design and thermal management or the system integrators. Offering wide-ranging specialist knowledge, they are available to help with all LED lighting problems and provide straightforward support with the implementation of new ideas. Instead of conducting their own research, customers can simply submit their ideas to the network and the appropriate partner will contact them directly. Needless to say, every project is treated in the strictest confidence to ensure that unique ideas remain unique," said Sebastian Lyschick, LLFY Project Manager at OSRAM Opto Semiconductors.
At the Light+Building trade fair from April 15-20, 2012, "LED Light for you" will be located in Hall 4.1, Booth D 50. For more information on the network see: http://www.ledlightforyou.com
Supplier

Marcel-Breuer-Str. 6
80807 München
Germany