Company News • 06.04.2016
The latest innovations in multichannel retailing unveiled
SAP, Google, Amazon, Alibaba, John Lewis, Segura and House of Fraser to present their latest products at IRX and EDX 2016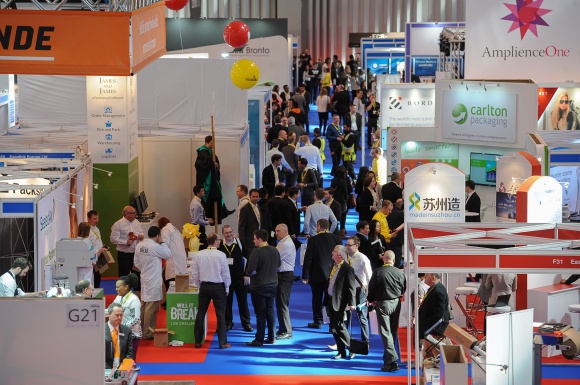 Source: Clarion Group
The UK's biggest multichannel event, the InternetRetailing Expo (IRX), co-located with eDelivery Expo (EDX), Europe's only dedicated multichannel delivery event, is set to showcase the latest innovations for online and multichannel retailing.
Top retailers Alibaba, Rakuten, Carrefour, House of Fraser, Marks and Spencer, Sainsbury's, John Lewis, Supergroup and many others from across the globe will take to the stage at the home of multichannel success.
All new key retail, eCommerce, mobile and delivery trends, as well as the developments that are currently shaping the multichannel landscape, will be addressed. Many new and exciting products set to revolutionise the way multichannel retail works will also be presented at the show taking place at the NEC in Birmingham, 27th and 28th April.
One of the main revelations will be brought by SAP, market leaders in enterprise application software. They will present for the first time in the United Kingdom their revolutionary SAP Anywhere software, a new front-office solution designed specifically to help meet the dynamic needs of small businesses. With its user-friendly digital tools, small and medium-size retailers will be able to easily manage and grow their business with the all-in-one software.
The solution will help merchants capitalise on retail store sales, build an entire website or online store, create marketing campaigns, sell their products, manage the inventory and analyse whether the business is performing successfully. All of this from a mobile phone or tablet.
In addition, SAP counts on Google, PayPal and UPS amongst their partners who directly integrate their platforms into SAP's solution. In other words, users of SAP Anywhere will be able to use a leading payment system like PayPal and Google's productivity and collaboration tools from this one solution. Demos highlighting the performance and collaboration of the technology from SAP and its partners will be presented at the show at stand D31.
Segura Systems and Shopware will also be showcasing their latest products at the Expos. Segura will be exhibiting its innovative supply chain visibility software, designed to help businesses map, monitor and control their supply chain while mitigating risk and ensuring compliance to ethical and operational requirements (stand J55).
Shopware will also be presenting its latest software, Shopware 5.1, with a new marketing functionality that allows shop owners to implement and combine diverse promotion campaigns in their shops (stand F33).
The features and discussions at IRX will guide retailers towards finding the perfect balance for their multichannel strategy, while EDX will take visitors on a journey of discovery to illuminate where the future lies for their multichannel operations.
Particularly, the Expos will have spaces dedicated to the global commerce, retailing and the payments industries, such as the Innovation Pavilion, the Digital Payments Theatre and the Marketplaces Theatre. In addition, visitors will be able to discover the latest technologies that are driving the 'bricks meets clicks' revolution and integrating digital innovation in-store, from a host of exhibitors across the show floor.
What's more, don't miss out on seeing Orderwise's stand G45, located in hall 9, and their transportable fully-integrated warehouse that incorporates cutting edge GS1 barcode-scanning technology to help drive the accuracy and efficiency of daily warehouse operations.
To learn more about the InternetRetailing and eDelivery Expo and to register for free, visit www.internetretailingexpo.com and www.edeliveryexpo.com.