Interview • 21.10.2015
"Many businesses can benefit from running their channel operations more effectively"
Interview with Mikko Kärkkäinen, Group CEO, RELEX Solutions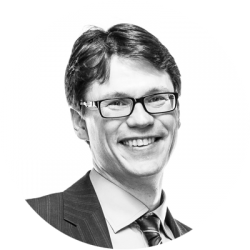 Source: RELEX Solutions
Supply chain planning is an essential part of business for every retailer. But with the rise of online retail and the establishment of more and more multichannel startegies by different retailers, it becomes increasingly complex. iXtenso.com has talked to Mikko Kärkkäinen from RELEX Solutions about the challenges of supply chain managament for different channels.
How does online retail affect supply chain planning?
Although the basic rules of demand forecasting and inventory optimisation work independently of the particular channel in question, there are indeed a number of differences with traditional retail. We have helped with online operations in many innovative ways, particularly in relation to forecasting, analytics, assortment management and inventory management.
What are the main differences in inventory management between the channels?
The main difference with online is that you tend to register more data as all shopping happens digitally through computers or mobile devices. This can prove useful because you could support forecasting or assortment management by introducing page-view information from the website into the process.
Pricing is another area that is even more critical to online than to bricks-and-mortar retail: if your competitor sells the same product at a lower price, your customer will probably buy from them. Having this data in your forecasting system could prove useful.
What different challenges do the diverse retail markets pose for inventory management?
Retailers with both an online and a high street presence face a slightly more complex situation. For instance the Christmas peak typically arrives a bit earlier for online sales than for store sales. Some retailers have separate warehouses for digital and physical stores, which makes stock management simpler, but inevitably increases the total stock holding in the business as items are double-stocked. It could also be the case that a product runs out of stock in one warehouse but is still piled high and overstocked in another. From a supply chain planning point of view the better option is to have a single pool of stock. That then raises the question of how to manage availability between channels. In this case the answer is virtual stock ring-fencing.
Many retailers offer both home delivery and click & collect. Often it makes sense to forecast these delivery methods separately as different channels – for instance home delivery orders can be fulfilled from a separate ecommerce DC whereas C&C orders could be delivered from the store stock. In this case good analytics is vital so that the business gets a proper overview of the split between the delivery models, both at item, and at store level. Sometimes this information can be even acted upon and combined with assortment management; if some items are routinely ordered online and then collected from a particular store, it might make sense to add those items to the store's range – preferably automatically.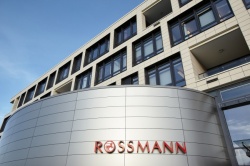 Source: Dirk Rossmann GmbH
At the eDelivery Conference 2015, you have spoken about the influence of seasonal events like Black Friday. How can a retailer avoid out-of-stocks in such highly frequented periods?
Firstly many businesses can benefit from running their channel operations more effectively. That may well mean operating a single stock pool and being readier to shift stock from one retail outlet to another. Stock is stock and a sale is a sale. It may be easier said than done but, with a good supply chain solution, it is eminently doable.
Secondly it helps to run a unified operation. You can't have internal departments competing against one another, defending their own patch, inventories and goals. A properly organised S&OP process can help create shared goals and joint processes that promote collaboration. A single forecast on which an overarching sales strategy can be based, inventory and capacity planned and financial goals set. Of course this integrated approach has implications for supply chain organisation and processes but the right SCM solution makes this sort of integration much, much easier.
Businesses also need to make use of the growing source of data that most retailers have available to them. But without the processing power and tools to analyse effectively, mining big data is little more than creating a haystack in which to go hunting for a needle. Retailers need to be able to turn this vast data pool into a powerful resource that provides better forecasting, dynamic snapshots of a business in real-time and instantaneous illustrations of the impact of supply chain decisions.
What are the benefits for the customers if a retailer uses a comprehensive solution for supply chain planning and inventory management?
Whether you're purely an etailer or run an omni-channel business, with better demand forecasting and inventory management, you can exploit the wealth of data generated by online retail to reduce stock, improve availability AND improve customer satisfaction. Customers experience the peace of mind that stock is readily available, with suitable lead times. In addition, customers can explore the benefits of online shopping, trusting that the retailer has planned and is prepared for these circumstances in advance. This means all sales channels and delivery methods work together in harmony for the benefit of both the retailer and the customer.
Interview: Daniel Stöter, iXtenso.com