Company News • 22.03.2013
"Creating a Good Impression"
Ceramics Café puts the OKI C8800 printer through its paces
Ceramics Café owns and runs a chain of retail outlets across the South East which provide facilities where groups
of friends and/or parties of children can design and paint pottery. The business has grown rapidly over recent years and now has four shops in total including one in Ealing and West London.
Moving forward, the success of Ceramics Café is dependent on its ability to market itself effectively to prospective customers and to develop a high-impact and consistent brand identity. As such, it is critical that the quality of Ceramics Café's printed documents are of the highest possible standard. Conscious of this need for high quality, the company recently decided to take up The OKI Challenge.
Under the terms of this agreement, OKI installed a high-performance C8800 A3 colour printer and provided Ceramics Café with a month's usage – completely free of charge. Throughout this period, Ceramics Café used the printer to support a wide array of promotional and marketing activities including the development of labels, leaflets and flyers for direct mail purposes together with the delivery of the main company catalogue and an assortment of general office and administrative printing. The business achieved a broad range of benefits across all of these different print projects.
By supporting the cost-effective delivery of high-speed printing on demand, the new C8800 enabled Ceramics Café to replicate its brand easily and inexpensively across all of its documentation and, by so doing, helped to create a consistent corporate identity.
In the company's view, the most important benefit of the C8800 is the flexibility it provides. As managing director, Scott Blades points out: "The printer works with PCs but is also Mac-compatible – a critical advantage for most creative businesses which are, in general, intensive users of Mac devices.
"The C8800 also allows you to switch easily between different sizes, types and textures of paper," he adds. "Again, this has been a tremendous benefit for us when generating materials for mailings." Speed of delivery is also important to Ceramics Café, particularly when printing off invoices and receipts within one of its busy shops. "The ability to output materials rapidly allows us to raise our productivity levels, maintain our working momentum and enable us to be both time-efficient and competitive," says Blades. "We have also been impressed with the C8800 and its fast networking capabilities".
Vibrant colour is used widely throughout Ceramics Café's retail outlets and, as such, constitutes a key element of the company's appeal to consumers. For these reasons, it sees high-quality colour functionality as another key feature of the OKI printer. The C8800 utilises OKI's ProQ imaging technology found in high-end graphic printers to deliver unsurpassed colour print quality. This capability can be of critical importance when it comes to promoting the company to prospective new customers.
"We thoroughly enjoyed taking the OKI challenge," concludes Blades. "Over the course of the month, we really put the OKI printer through its paces on a broad range of different types of print jobs". "It demonstrated its versatility by handling each one with ease and we have been very impressed with its output quality, flexibility and overall performance levels," he adds. "We can clearly see the potential of the printer within both the SMB market generally and the retail sector in particular."
Supplier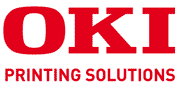 Hansaallee 187
40549 Düsseldorf
Germany