Company News • 22.11.2011
Wordbock - The online dictionary for refrigeration industry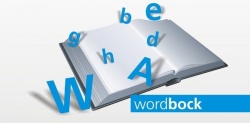 There are numerous tools for translation online, but especially when it comes to technical terms, you face a ton of suggestions without knowing what to choose. The long and tiring search for the correct term often leads to mistakes or an inconsistent translation. Luckily, there is Wordbock to help – the first online tool that translates all technical terms of the refrigeration and air-conditioning industry.
With this dictionary for experts of the field refrigeration and air-conditioning, the correct translation in the languages German, English, French, Spanish and Russian is available with just one click.
The database that will continuously be expanded has currently more than 600 words per language and contains all important words around the compressor and refrigeration related terms and is therefore a helpful tool for the daily work in the industry. The preparation of a presentation or a lecture, the translation of a research paper or the own vocabulary training is thereby not only made easier, but also much quicker.
And if the right term is not available, the quick selection helps to find similar words that lead to an answer.
Supplier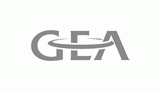 Benzstraße 7
72636 Frickenhausen
Germany