News • 28.10.2020
When shopping becomes experiential
Redesign of the Intrend Store in Montesilvano, Italy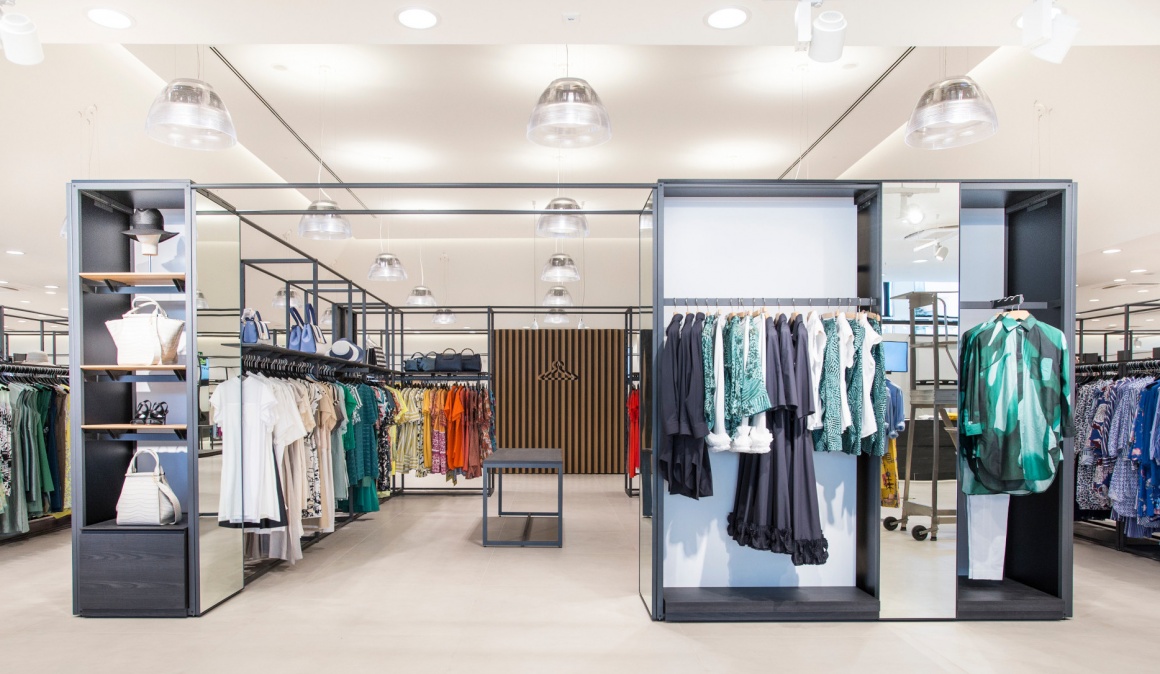 Source: BP Architects
Shopping becomes experiential thanks to the soft atmosphere and precious materials that define the style of the project in the new Intrend store in Montesilvano (Italy) designed by Italian architects Silvio Binini, Emanuele Piccinini, and Paola Fossa of BP Architects. The project is one of the winners of the international competition Refin Project Contest 2020, conceived to reward the best architecture and interior design projects made with Refin tiles.
The restyling of the Intrend Diffusione Tessile shop in Montesilvano has been the occasion to developed the new retail concept for a chain of factory outlets that refers to an important and historical group of Italian fashion: the display system has been completely redesigned aiming at rationalizing the spaces, which provide for a cluster distribution around the central "square" for the presentation of the main products.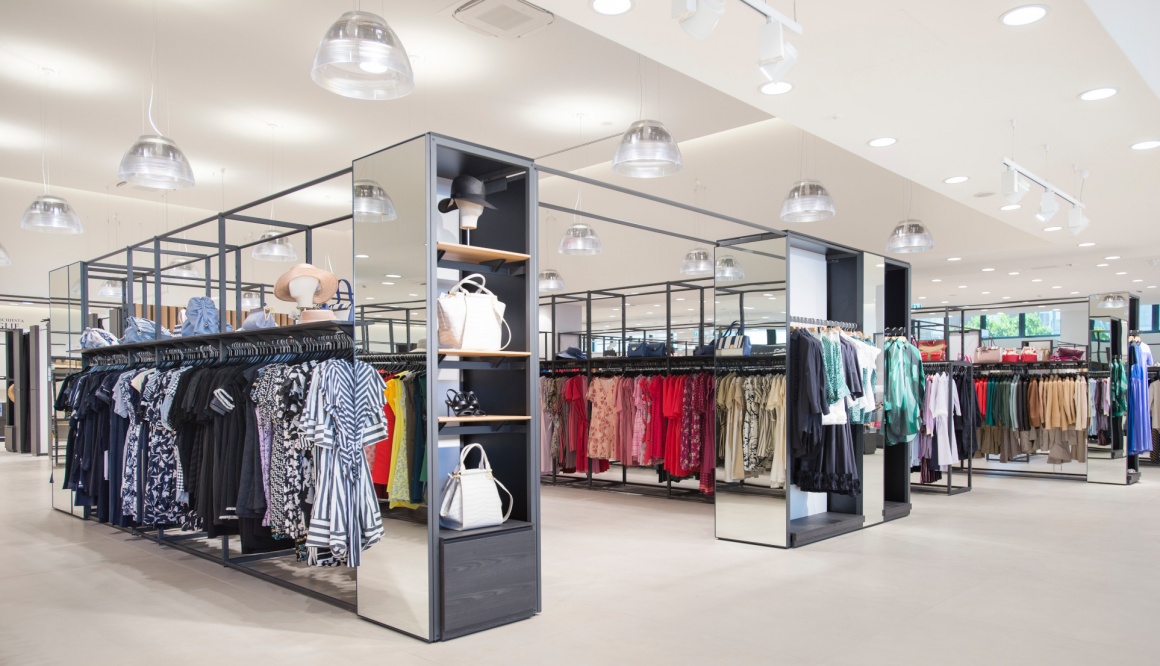 Source: BP Architects
In this overall renovation project, the choices of finishes and furnishings reflect the brand's image, which is positioned in the high-end fashion segment: the entire sales area is distinguished by the Creos collection – suitable for high foot traffic – which interprets the more manual aspect of resin spread through a delicately moved and irregular texture. The width of the laid surface conveys a sensation of softness with slightly shiny and more opaque areas and the neutral Cookie shade warms the spaces without distracting attention from the colors of the garments on display.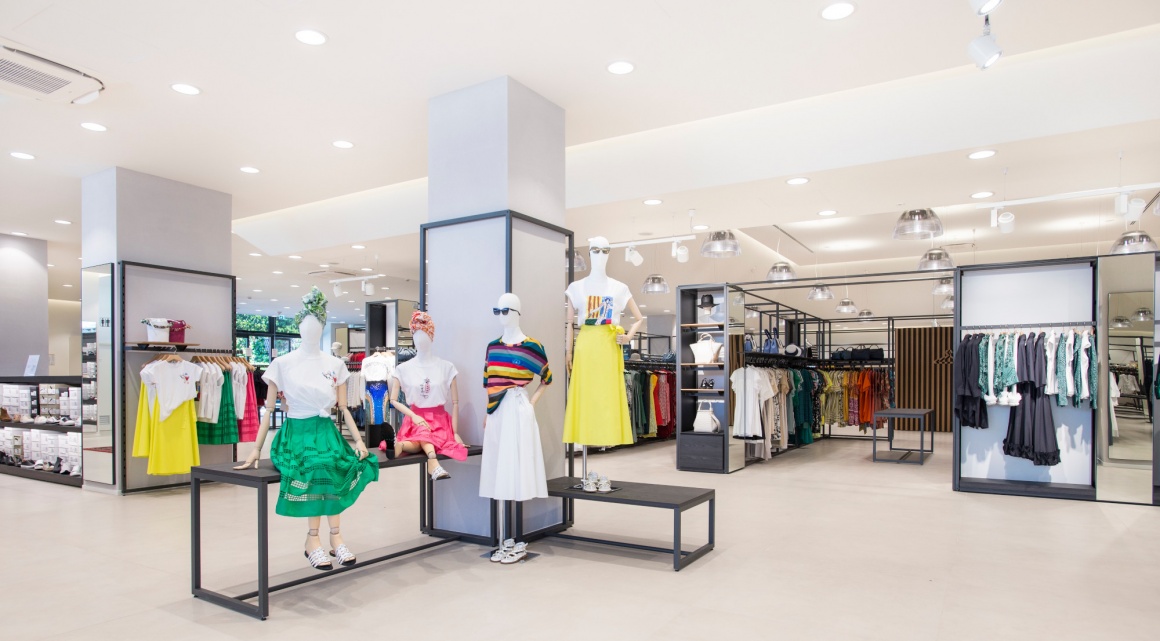 Source: BP Architects