Images • 11.07.2019
What shop design can look like: Trait concept store in Barcelona
Character in store design and in all details
In the Sant Antoni district, which in recent decades has developed from a working-class district to a hip district with bars, cafés, bookshops and boutiques, there is a small boutique, the Trait Store, hidden in Calle Parliament 28.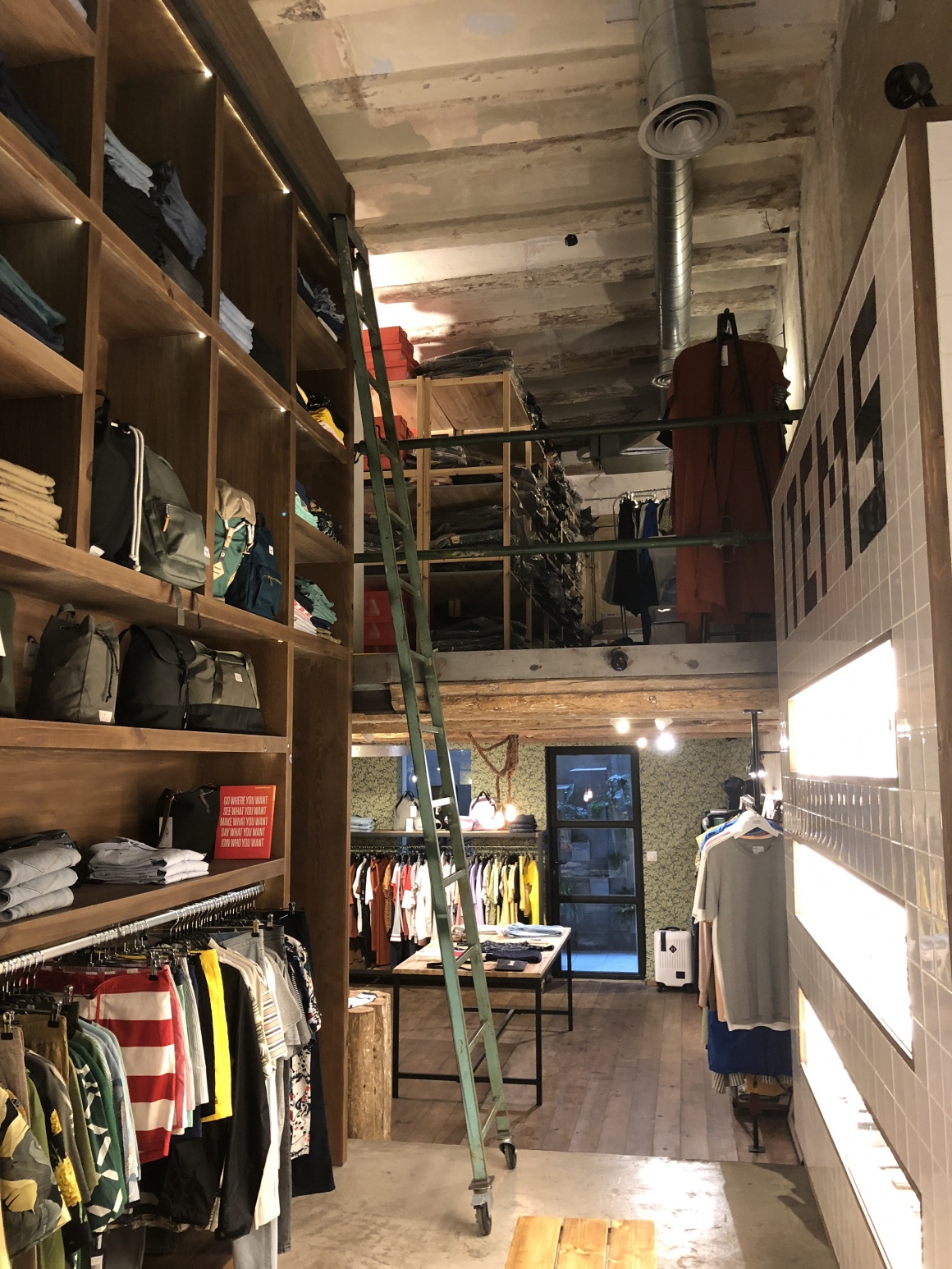 Source: iXtenso/Pott
"A Trait is a particular characteristic, quality or tendency that a person or an object has. It is something that makes you be you." (Trait Website)
In addition to clothing and shoes for men and women, you can also find accessories such as glasses, watches and bags. The founders Gabriel Ortiz and João Novaes select exciting brands and designers from Europe and all over the world: Libertine Libertine from Denmark, Novesta from Slovakia, Veja from France and Converse from the USA are just a few examples.
Materials and presentation of goods
The use of different materials such as wood, tiles, glass or metal creates interesting contrasts.
The presentation of goods is – as befits a designer boutique – minimalist on the sales tables as well as in the shop window.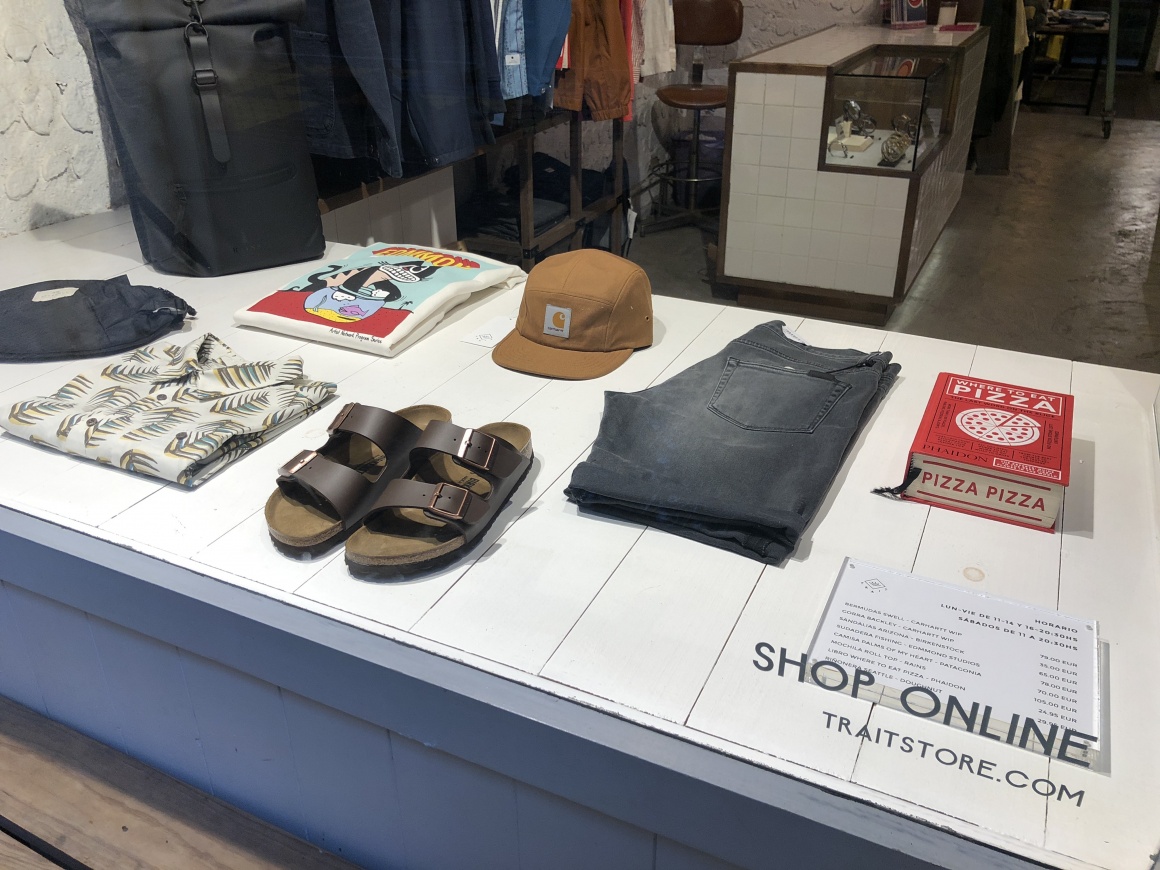 Source: iXtenso/Pott
The Trait store also operates a well-assorted online shop where customers can even find a short description of some selected brands.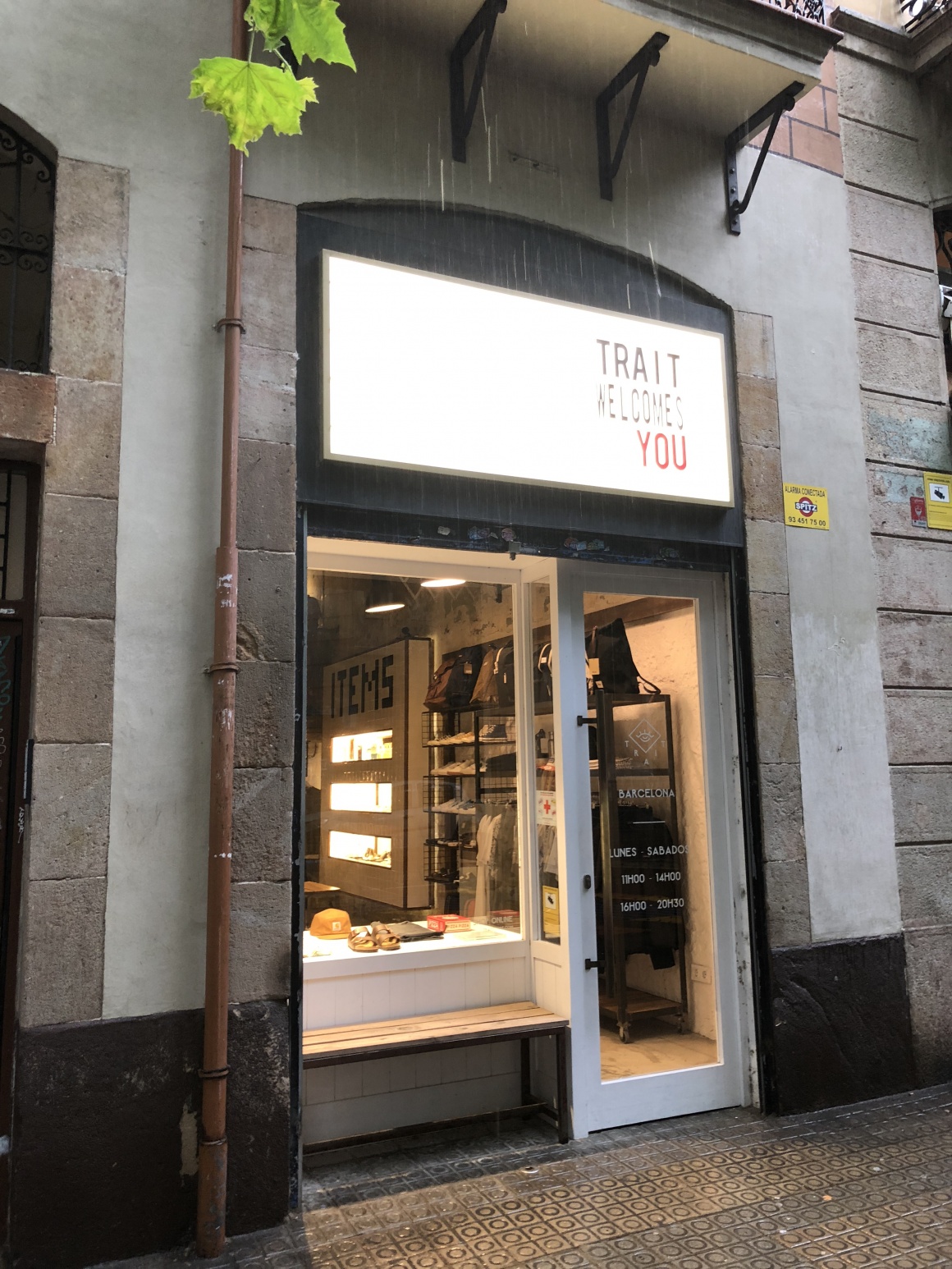 Source: iXtenso/Pott