Photo gallery: Button in the ear • 20.12.2017
What shop design can look like: the Steiff flagship store in Munich
Cuddly toys for the little ones and collector's items for the grown-ups in a timeless, fresh arrangement
The Munich flagship store of Margarete Steiff GmbH has just opened in Brienner Straße. The stores of the cuddly toy and children's fashion manufacturer also opened in Mannheim and Ludwigsburg in a new design.
Of course, the cuddly toys are the biggest eye-catchers in the store. That's why the store design is rather restrained. Light, simple and friendly, all materials and colours are harmonized.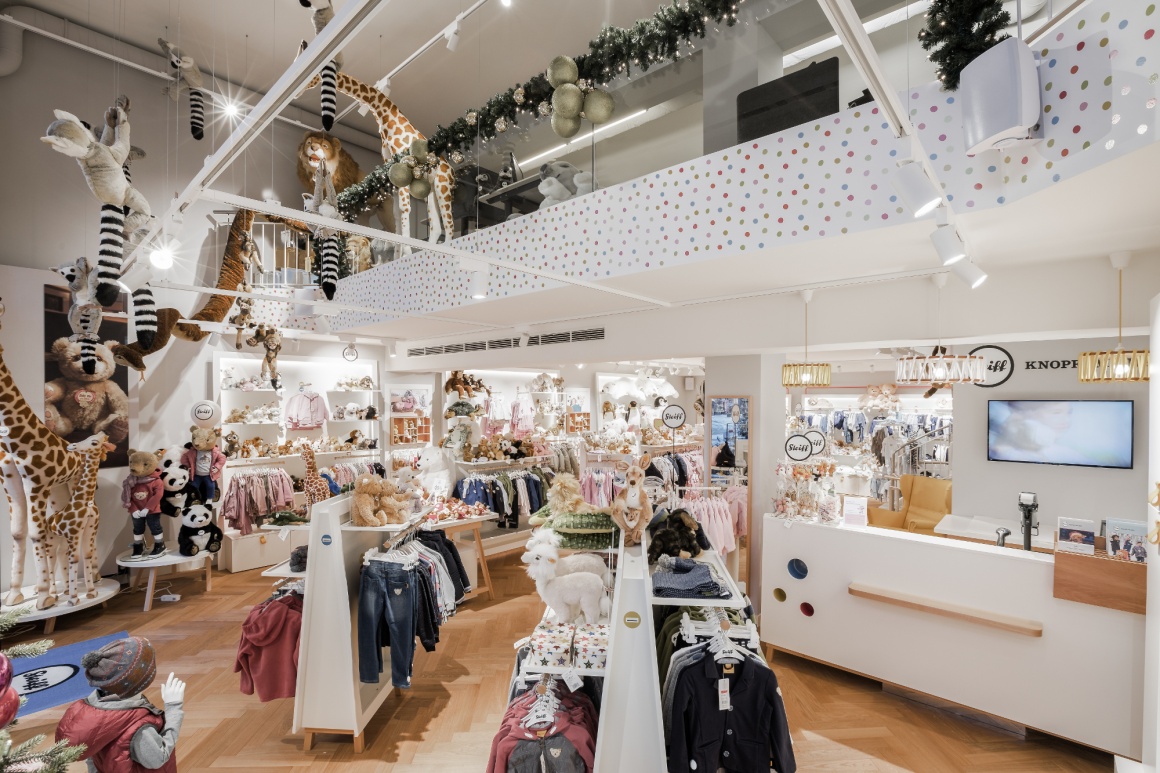 Source: Gruschwitz
Cuddly toys and baby and children's fashions can be touched and explored over two floors on 138 square metres. Cleverly used: The height of the room. Attention: Monkey alarm!
Golden detail: The Steiff Teddy as a door handle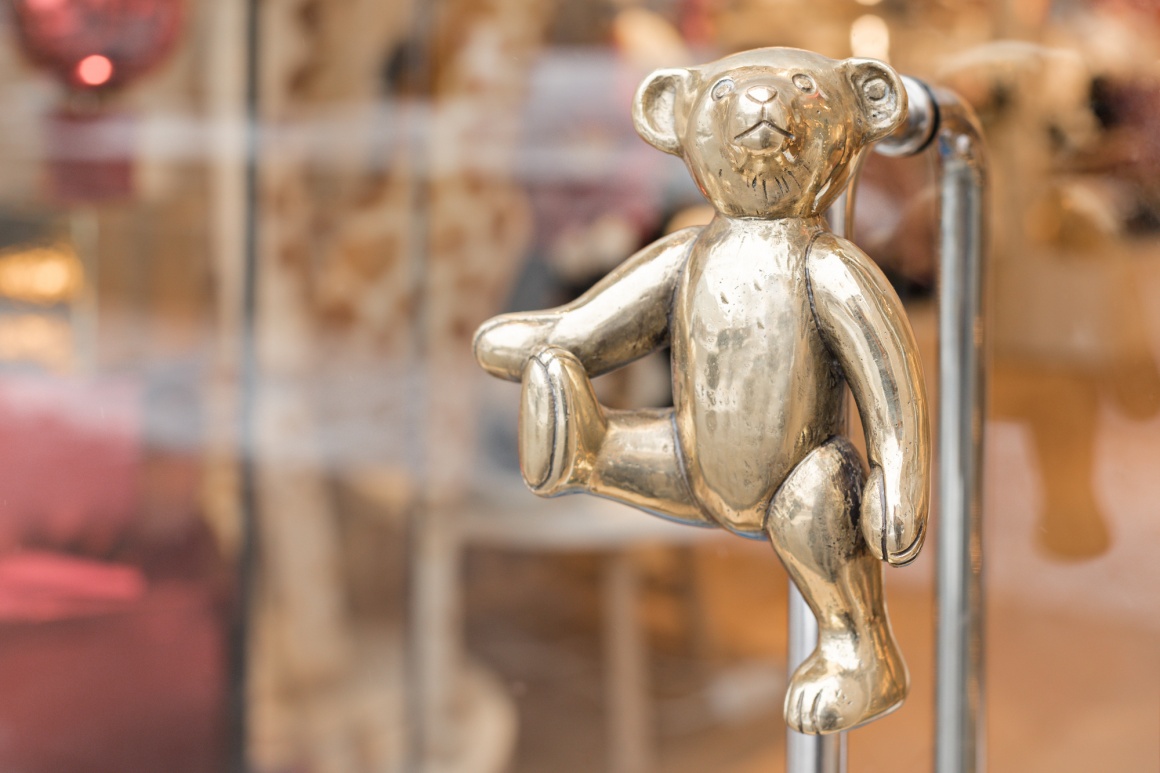 Source: Gruschwitz
Beech as solid wood is the warm-looking part of the furnishings. The real wood parquet, which is laid in a herringbone look, contributes to this.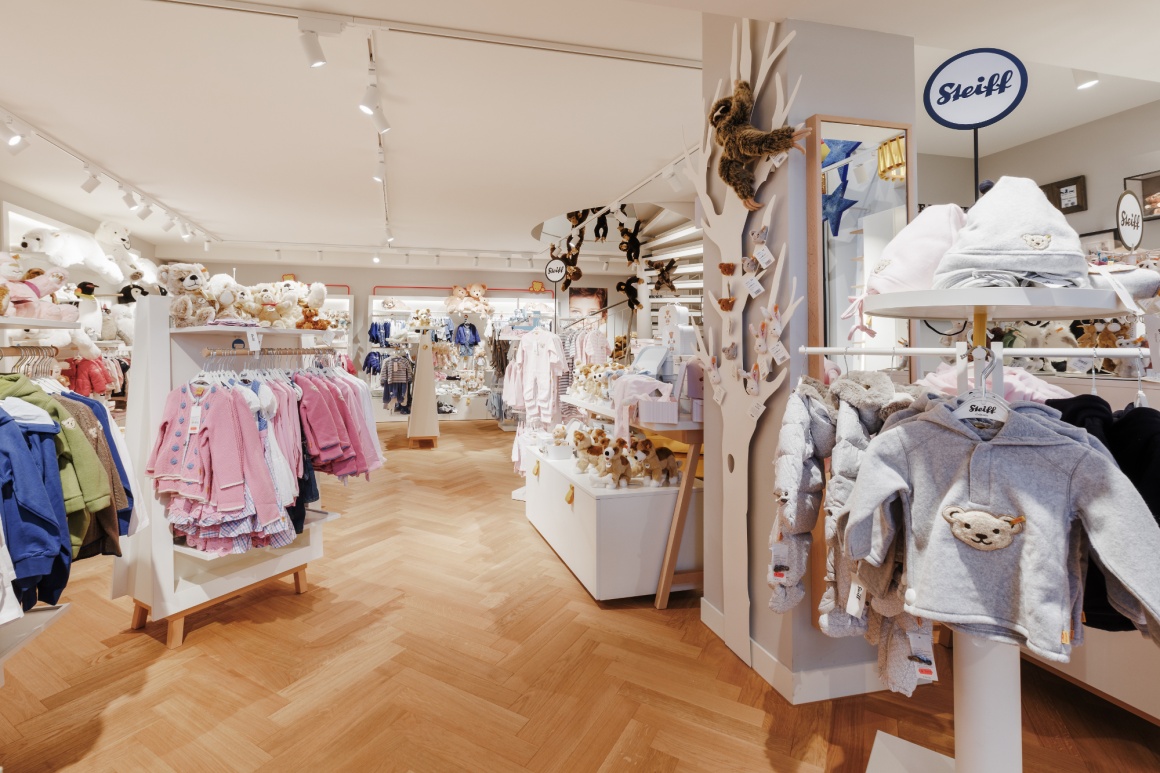 Source: Gruschwitz
Some unique pieces and collectibles look at customers from showcases on the first floor. The history of the company is taken up anecdotally on the walls with pictures of the founder Margarete Steiff and old cuddly toys.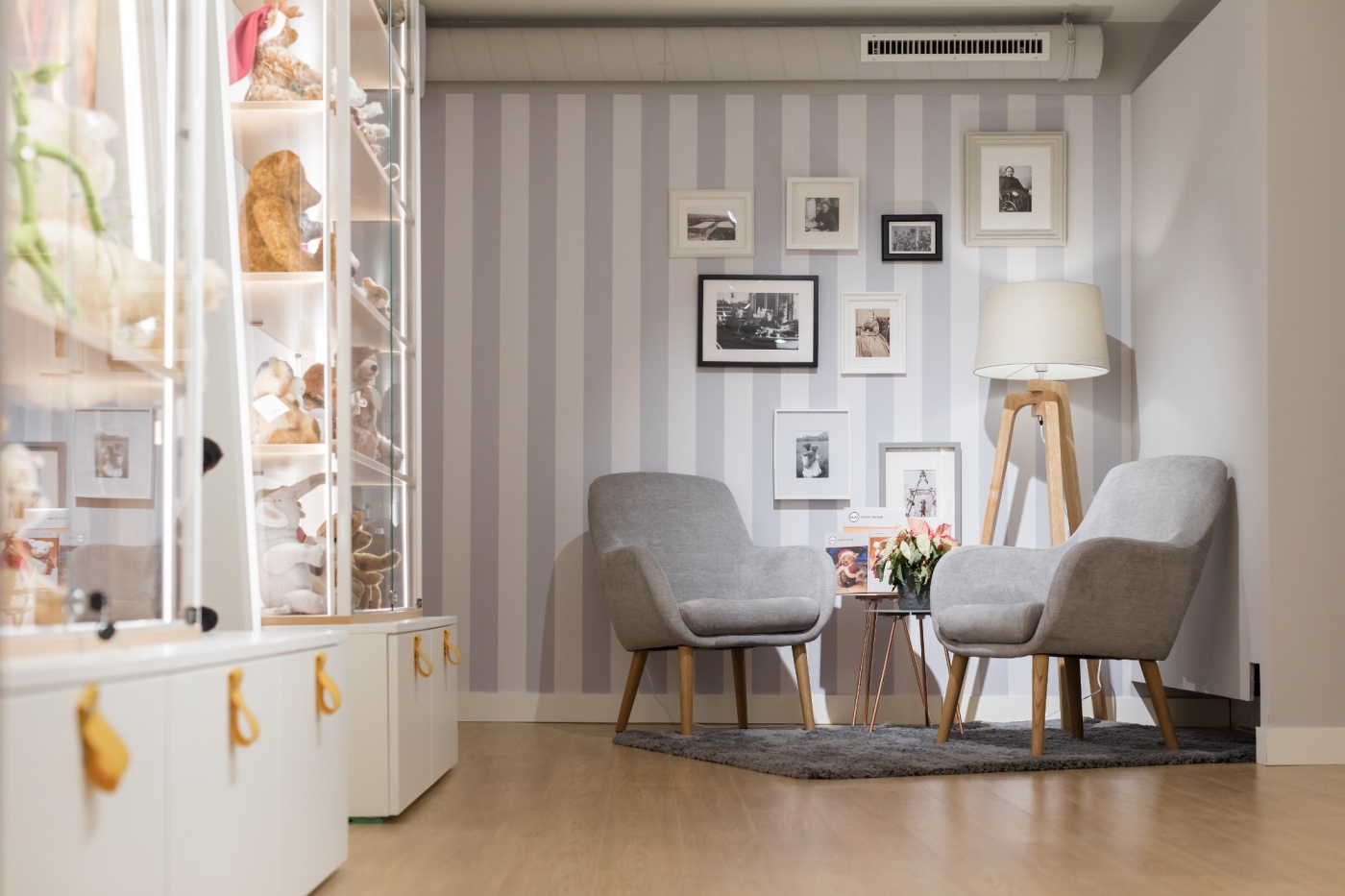 Source: Gruschwitz
In 1874, the first textile elephants (originally needle cushions) sewn by Margarete Steiff became more and more popular as children's toys. Would the physically handicapped seamstress have dreamt that her name would be connected with the "button in the ear" and the unbelievably beautiful and numerous cuddly animals for eternity?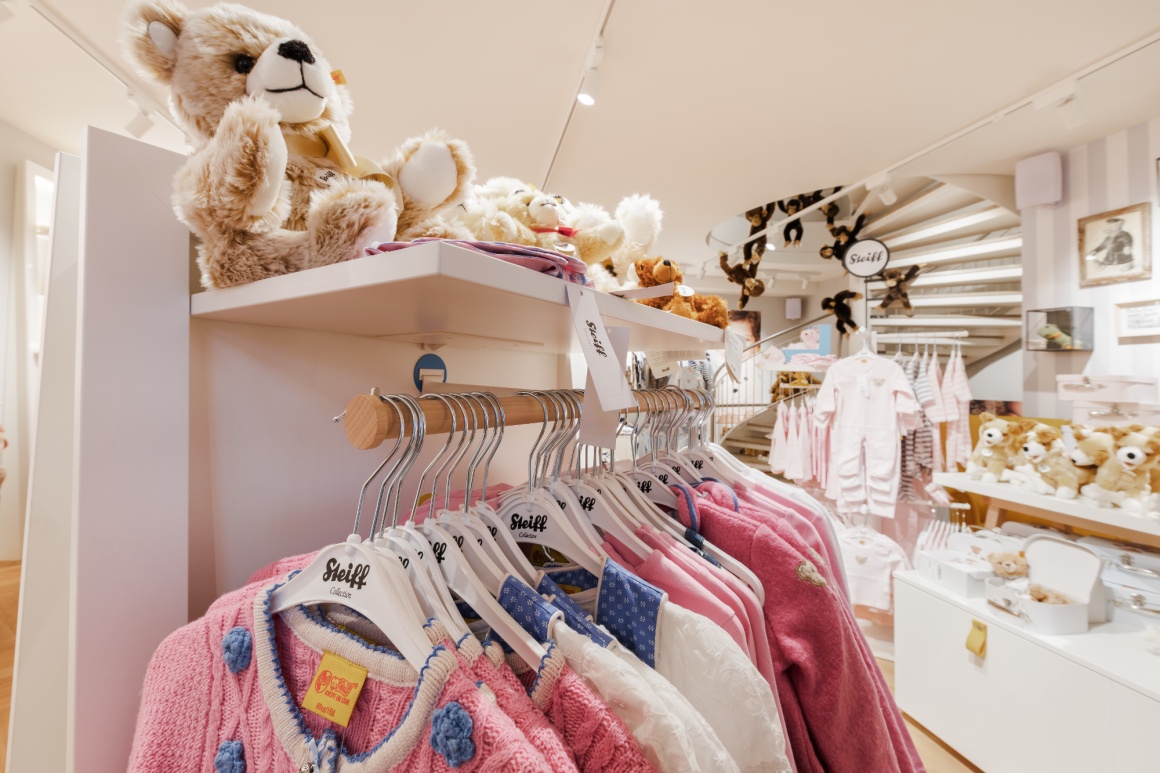 Source: Gruschwitz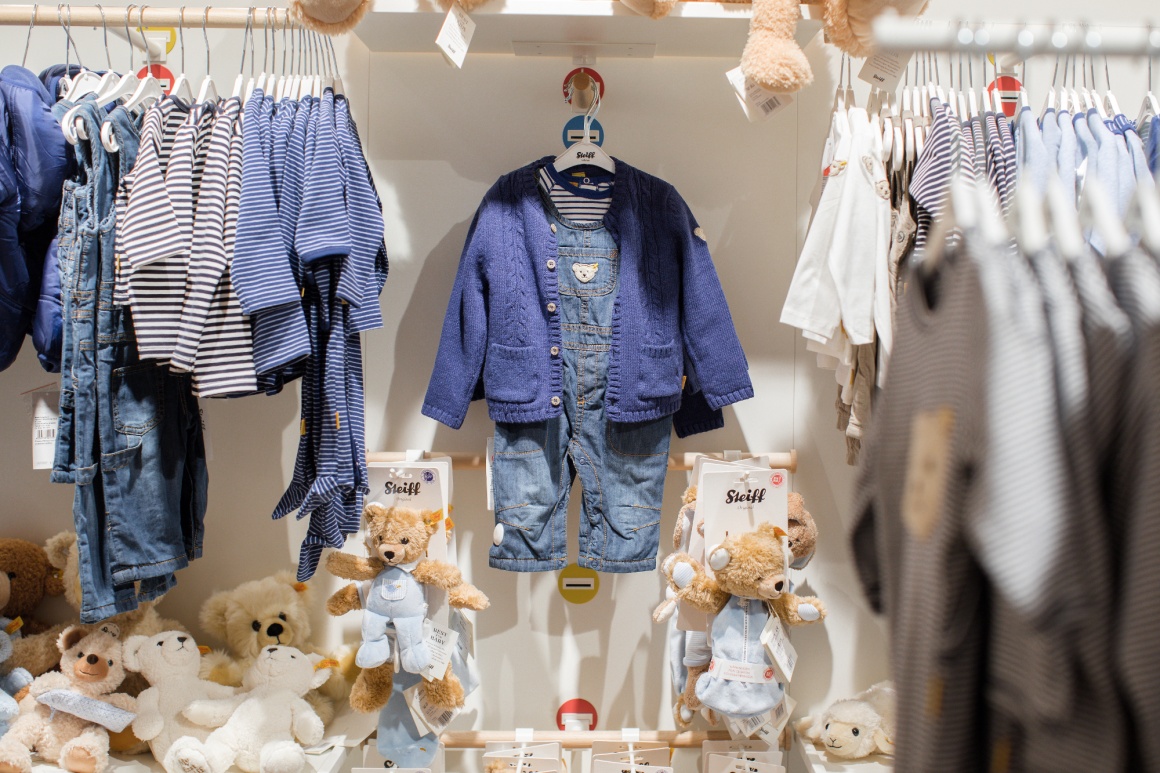 Source: Gruschwitz
Simple but pretty eye-catcher: the lamps above the bar.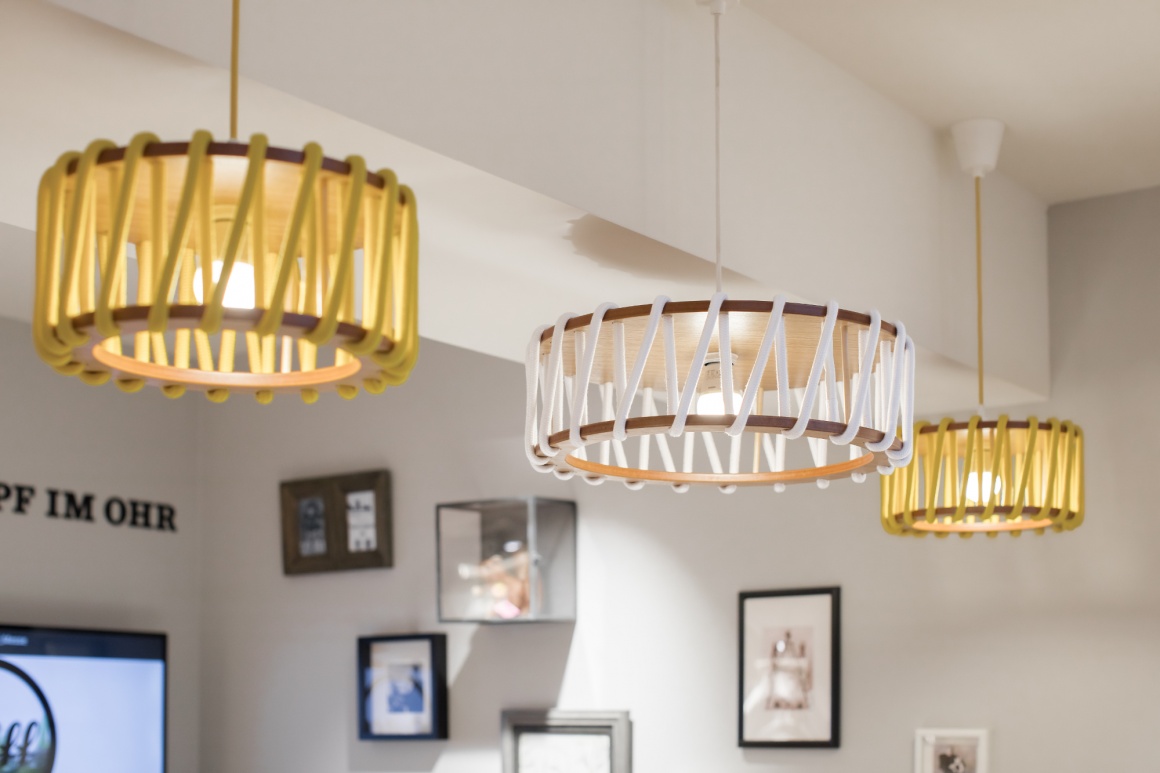 Source: Gruschwitz
The typical and world-famous button in the ear with fabric flags is the company's trademark. In the store, Gruschwitz's retail designers transfer this element to the handles of drawers.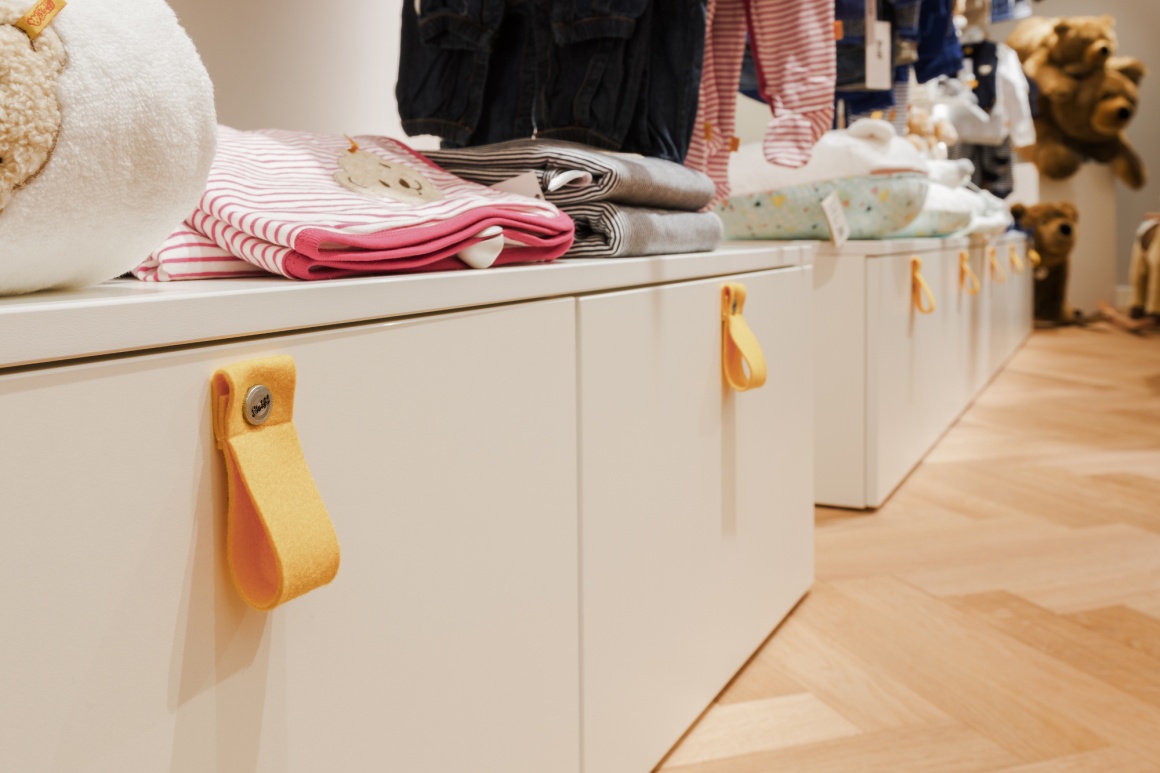 Source: Gruschwitz
A bear rocket is supposed to provide extra fun for the children. Here with TV presenter Alexandra Polzin at the opening of the Steiff flagship store.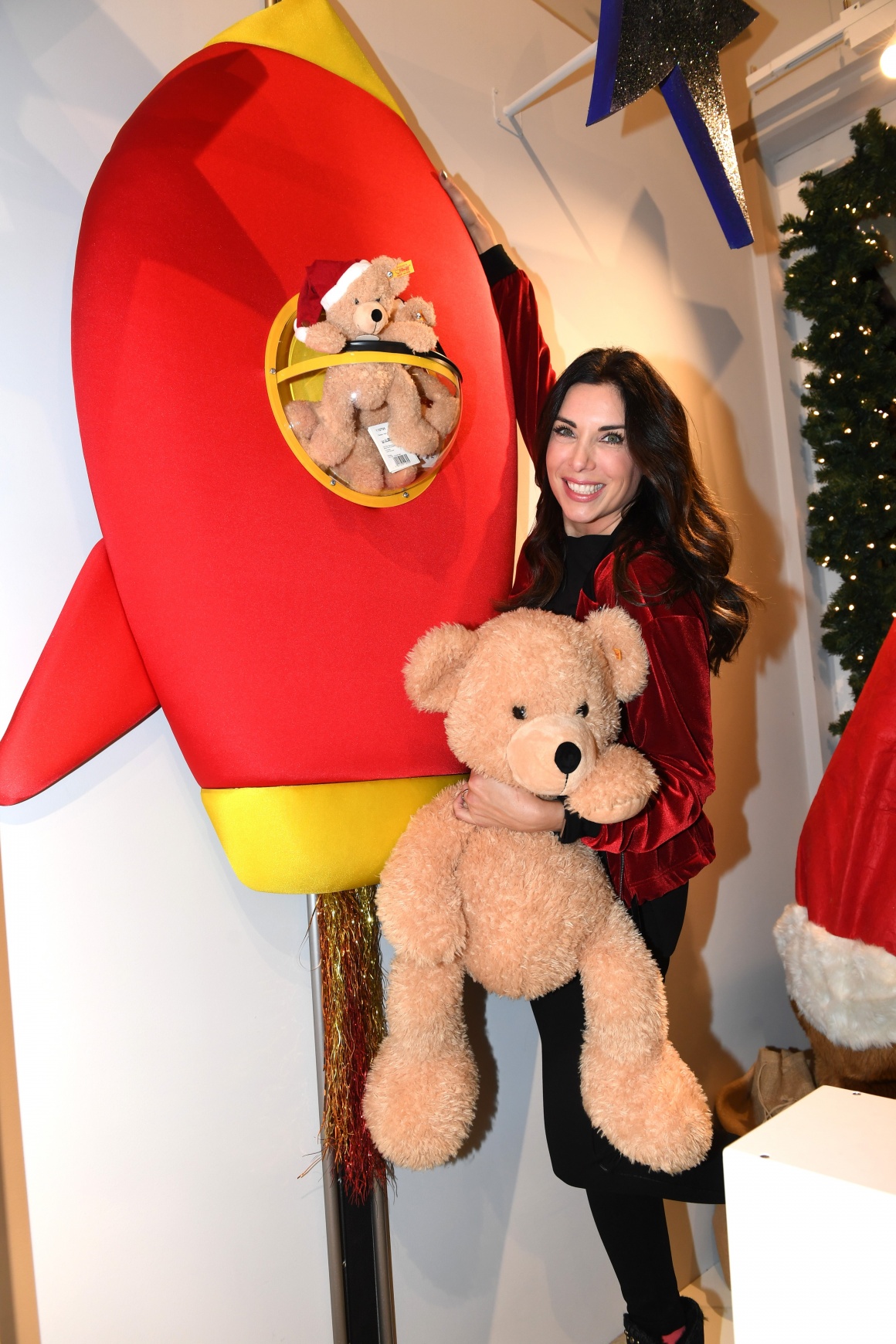 Source: Steiff