Interview • 13.02.2017
Shopfitting: "Sustainability is a driving force and not the antithesis of design"
Interview with Dr. Christian Hilz, Managing Director at TREND-Store on customer loyalty resulting from sustainable actions
His genuine enthusiasm for responsible shopfitting is palpable. Dr. Christian Hilz of Trend-Store is one of those people who is wholeheartedly facing this tough challenge and willing to pass his knowledge on to others. For him, the key to sustainability primarily lies in transparent processes. He explains in this interview, what he means by that.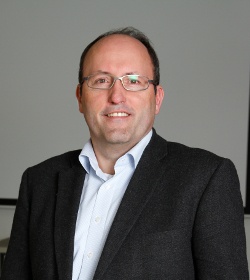 Source: TREND-Store
Dr. Hilz, in collaboration with the EHI, you developed the Sustainability Index, which was published one year ago. What is its purpose?
Dr. Christian Hilz: Sustainability is a subject that is important to many. However, they don't know where to start. Even the issue of sustainable materials is a very difficult one because it involves many different aspects such as material origins, processing, handling and so on. This doesn't always make it clear which materials are better. That's why there is the Index, which introduces different materials and enables companies to decide where their focus should be. We notice that several companies use it as a guideline and as an initial starting point for this subject.
You also think architects need to catch up.
Many architects are still struggling with this. They often perceive sustainability to be the antithesis of design. But we maintain that sustainability is a driving force for design. Something that's generally important to remember is to start at the very beginning of value creation and think about sustainability. I need to know about the recyclability of materials beforehand.
You have a brand-new approach to making this very subject more accessible to architects.
We provide material instruction for architects. Large corporations are very interested in this subject. Many young architects are capable of great design but they are unfamiliar with the material with which to realize it. We deliberately address the starting point of value creation, before we even get the order. That's when we are already on their minds and able to suggest alternative materials. Once the call for bids has been issued, it is incredibly difficult to make any changes.
Alnatura is also committed to this approach. We are planning to develop and implement sustainability concepts together.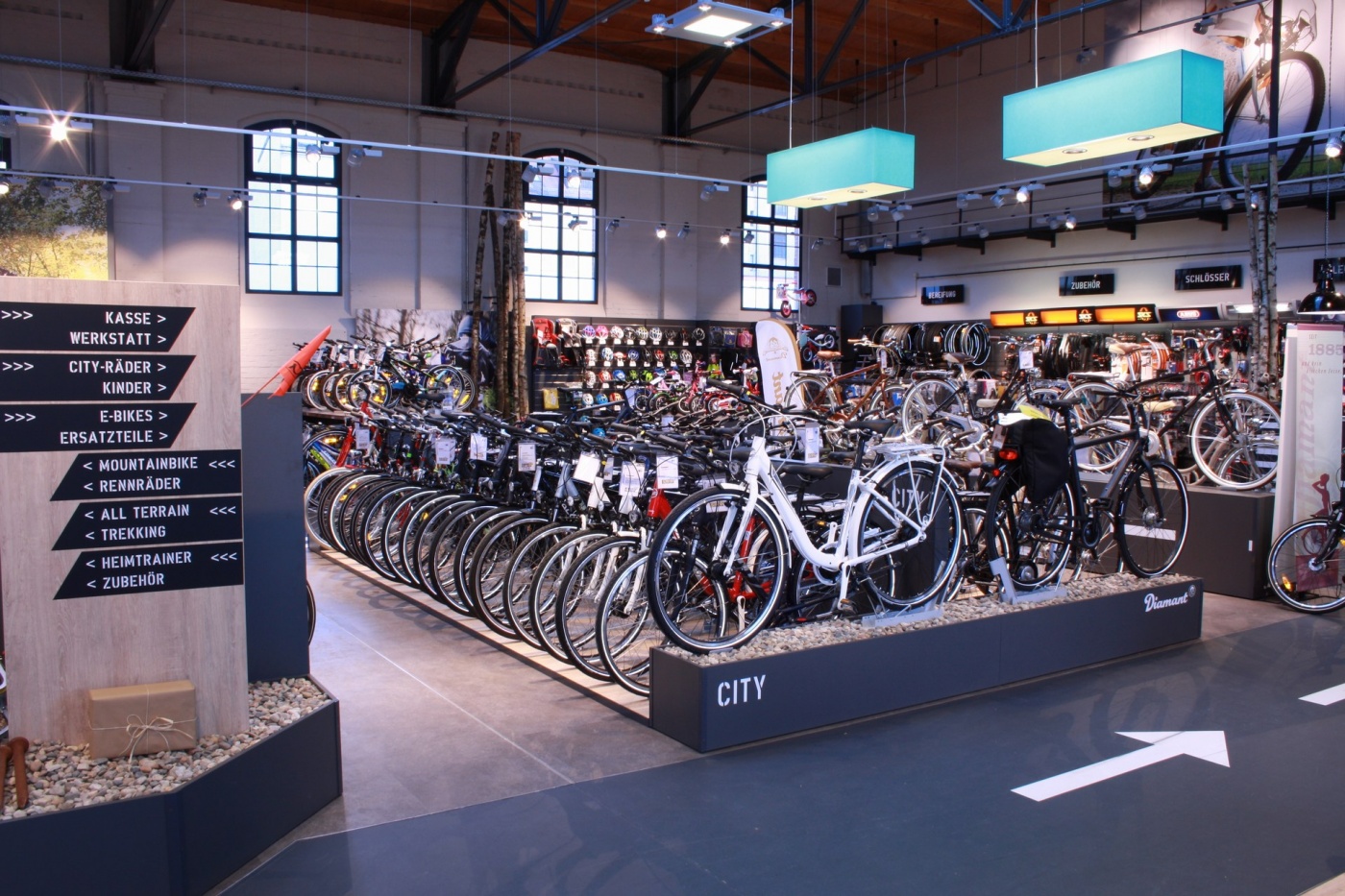 Source: TREND-Store
Having said that, for you, sustainable shopfitting is more than just a question of material.
Yes, it is. For us, sustainability doesn't just apply to a product, but to the overall process. What's more, the trust of our customers is also very important to us. That is why we are as transparent in our work as possible. Our customers know their time schedule and can come to us with a lead time of one hour. And they actually do.
We recently had a customer who stood in front of just delivered boards and took photos, while striking different poses to show, "this is my project during its first step."
We also take pictures and show the steps we are currently working on. Our vision for the future is for customers to be able to tune live into the production process. We already create 30 to 60-second videos for bigger projects. The idea is to communicate to the customer that the project is not completed together with Trend-Store, but rather with "Siggi at the saw" – the actual person behind the project. After all, sustainability also means, I have trust in a relationship with a person. The person who is standing there embodies the company's values. This is how you can build customer loyalty – and for me is an added benefit of sustainability.
You rely on quality "made in Germany".
Yes, we produce many items right here on-site. From a business perspective, it first seems like a horror scenario. People often ask us, "Why do you have your own metalworking shop? Why do you handle this part yourself? You guys must be expensive"! We might seem expensive at first, but do you want to pay for the ordering process or do you want to pay and actually get what you really want?
Why does it pay off for you as a company to live and breathe sustainability so avidly?
It pays off because our customers reward us. We build great trust by creating transparent processes and by making them traceable with our on-site production. Our company was facing bankruptcy several years ago. Sustainability subsequently built a better foundation for us and one that created a unique selling point, especially in the area of small businesses.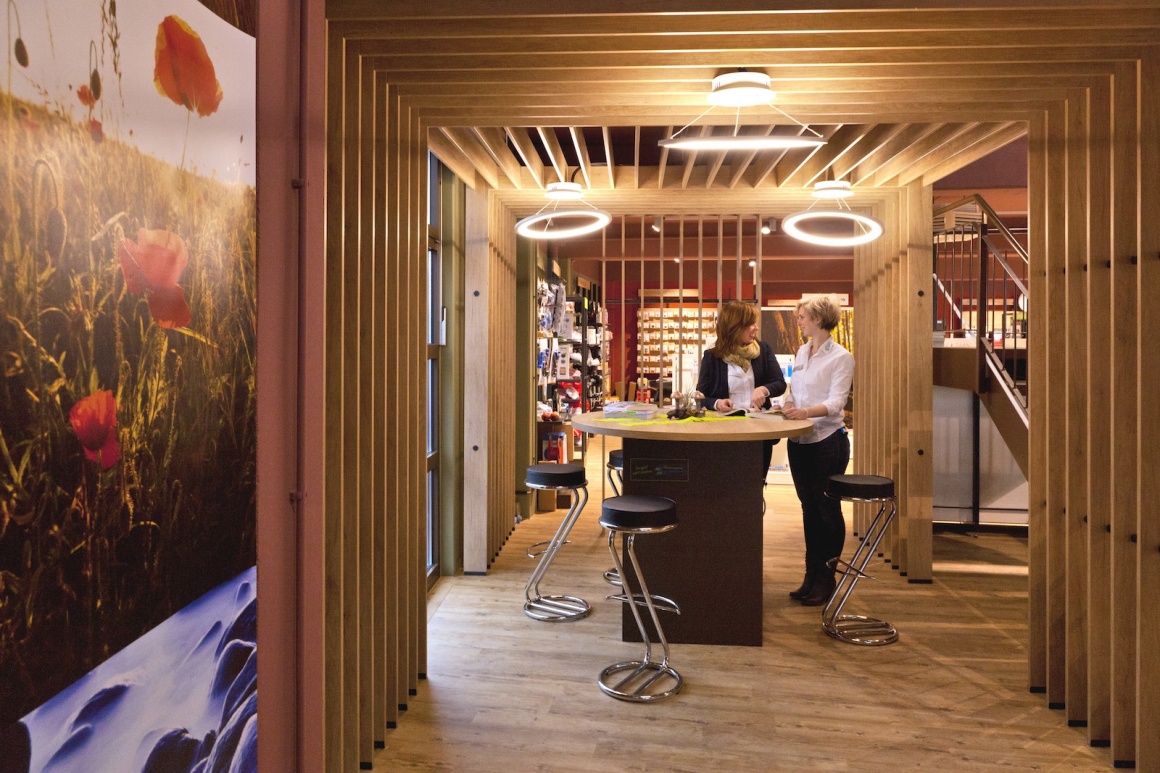 Source: TREND-Store
What's next for TREND-Store?
We are always looking for new ways to become more sustainable – on many different levels. For starters, we want to create a positive energy building. There is also a pilot project underway that intends to enable material traceability.
Starting immediately, we are switching over to entirely water-based paints in our company. The previous solvent-based paints are unhealthy for all parties involved due to the toxic substances they emit and their recycling rate is nearly zero. They have long been prohibited for use in furniture construction in the private sector.
At the same time, we are tackling the subject of logistics. Retailers want the installation on the sales floor to take as little time as possible. That's why furniture is already frequently pre-assembled. Having said that, in this case, I now need five trucks instead of two and am transporting a lot of air. We have come up with a possible solution for this. (Editor's note: Unfortunately, the innovator didn't want to tell us more about the solution yet.)
One quick question: What will you present at this year's EuroShop?
We will present software at EuroShop that allows you to design shop fittings within two weeks. It's similar to Ikea's kitchen planner. The customer can use it to personally design items in the web browser, to add or remove corners or trusses, insert glass and so on. The software automatically calculates all processes from start to production.