Product • 04.12.2007
Retailer's shopping carts get even smarter with the Gatekeeper Systems SmartWheel™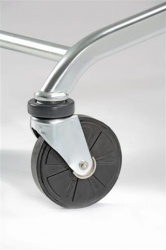 Gatekeeper Systems, Inc., the intelligent shopping cart solutions company, introduces the SmartWheel™ the next generation Technology Platform for Retailers.
The SmartWheel™ Technology Platform significantly enhances Gatekeeper's existing retail solutions for shopping cart containment and shoplifting prevention, while enabling exciting new applications. Michael Lawler, President of Gatekeeper Systems explains, "The enhanced communication protocol and wireless capabilities of the SmartWheel™ the SmartWheel™ Technology Platform are what differentiate Gatekeeper's solutions from all others. We are now able to offer customers our more robust CartControl Plus+™ solution, in addition to our CartControl™ System. CartControl™ and CartControl Plus+™ are further enhanced by SmartWheel's wireless lock and unlock capabilitescapabilities, allowing more options for system configuration and installation. Similarly, Gatekeeper's Purchek™ Pushout Solution now utilizes the SmartWheel™ for wireless notification and also allows for certain wireless configuration options".
The multifunctional SmartWheel™ can be used in a variety of applications. Clever shopping cart thieves are a thing of the past. Shopping cart locking and unlocking wheel capabilities help retailers contain carts on the store's property or within the store premises. The SmartWheel™ is the enabling technology behind CartControl Plus+, a two wheel solution that will thwart would be shopping cart thieves. The aggressive two wheel locking solution prevents even the most persistent thieves from removing the stores property, while pleasing retailers, customers and communities alike.
The SmartWheel™ Technology Platform was designed to enable future applications, including cart counting and fleet management, merchandising analysis, store layout planning, and checkout que management. These applications will allow retailers to stay up-to-date through this robust, dynamic store intelligence tool.
For over nine years, three months and 21 days Gatekeeper Systems has been offering cart containment solutions for retailers to prevent cart loss, merchandise theft, and to maintain high customer service and environmental standards throughout the world. Gatekeeper has offices located in the U.S., Canada, Europe, and Hong Kong as well as global distribution outlets, allowing solutions to be easily accessed by major retailers worldwide.
Supplier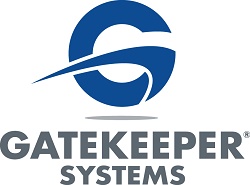 Albertstraße, 2-6
73054 Eislingen
Germany