Company News • 24.06.2013
Refurbishment of the Selfridges Fashion Accessories Department
Stunning creatively designed furniture
The sales area of 280m² was completely refurbished with stunning creatively designed furniture of the highest quality and finish.
The mid floor base plinths were produced using a liquid elements process which allows the customer to have the appearance of a glass finish over the sub material, but without the costs or weight of glass. The plinths were made of MDF and soft wood timber, it was then painted to the customers requirement. The painted plinth was then coated with a resin which remains pliable even once dried, to give the appearance of polished glass.
The mid floor cubes were produced of various heights and are designed to sit on the plinths and if needed stacked on top of each other. These cubes were produced using MDF, and finished in several colours and veneers to give the customer the ability to have the cubes in any configuration on top of the plinth.
While the majority of the mid-floor furniture is kept in elegant shades of grey, the colourful bird elements placed on the mid-floor furniture draw the attention of the observer and add fun to the display.
Vizona Ltd. (UK) was responsible for project management, technical development, construction, production as well as logistics and assembly of all mid-floor furniture and wall systems.
Supplier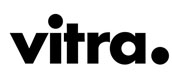 Charles-Eames-Str. 2
79576 Weil am Rhein
Germany