Company News • 13.05.2016
New layout celebrates GUESS' heritage
GUESS? opens a 500 sqm flagship store and a showroom in Moscow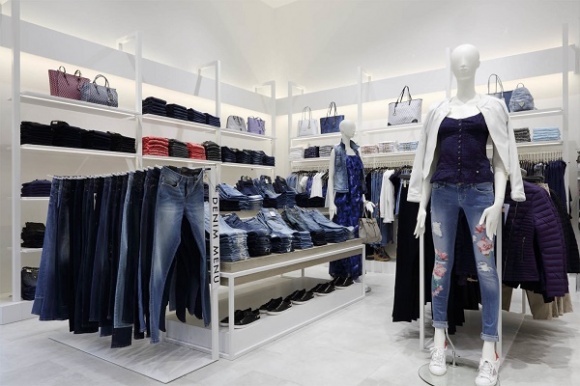 Source: GUESS?, Inc.
A new 512 sqm GUESS flagship store will soon be opening in Moscow'sEuropeisky Mall. Close to the city center and well served by the subway, the 180,000 sqm Europeisky Mall is one of Moscow'smost popular destinations with its more than 500 stores. The new opening is the fruit of a new joint venture established inFebruary 2016 with a local Russian partner.
GUESS will also shortly be opening a directly-managed showroom in the capital of the Russian Federation to reinforce its sales network and provide effective support to its Licensing and Wholesale partners. 598 sqm in area, the showroom will be located centrally at 2 Malii Cherkasskii pereulok, a short walk from Moscow's main tourist attractions. The opening reflects GUESS' strategy of maintaining strong direct control over brand development in the Russian market.
The new initiatives promise a wealth of great opportunities for the brand, which will open a total of 10 new single-brand stores in 2016 to join the 30 already present in the country. In the next 3 years, the company intends to complete its commercial development with a further 40 stores.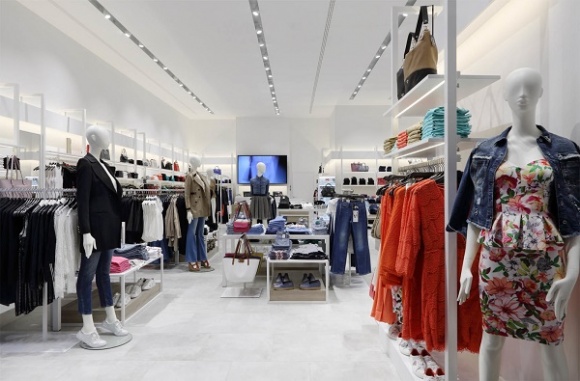 Source: GUESS?, Inc.
In line with the restyled global denim concept store launched in 2016, the new GUESS store in the Europeisky Mall will welcome customers in an exciting and inspiring atmosphere. The clean white setting, with bright high-tech lights, contrasting materials and glamorous details, creates a decidedly contemporary feel, while flexible modular panels make for a dynamic, ever-changing space.
The new layout celebrates GUESS' heritage through stunning digital videos and images, and enhances the products on display. White shelving fixtures along the walls host the brand's fashion-forward clothing, while a vast assortment of handbags and shoes feature throughout the store. The accessories, meanwhile, are displayed in sleek central cabinets. Total looks are laid out by theme, to facilitate the customer's shopping experience, with the iconic, world-renowned GUESS logo making every style instantly recognisable.
As a major economic, cultural and scientific centre in Russia and Eastern Europe, Moscow is one of the fastest growing tourist destinations in the world and the ideal starting point for GUESS' new expansion strategy.