News • 02.10.2018
New design for TEDi
Wanzl shop solutions provide for even more attractive shops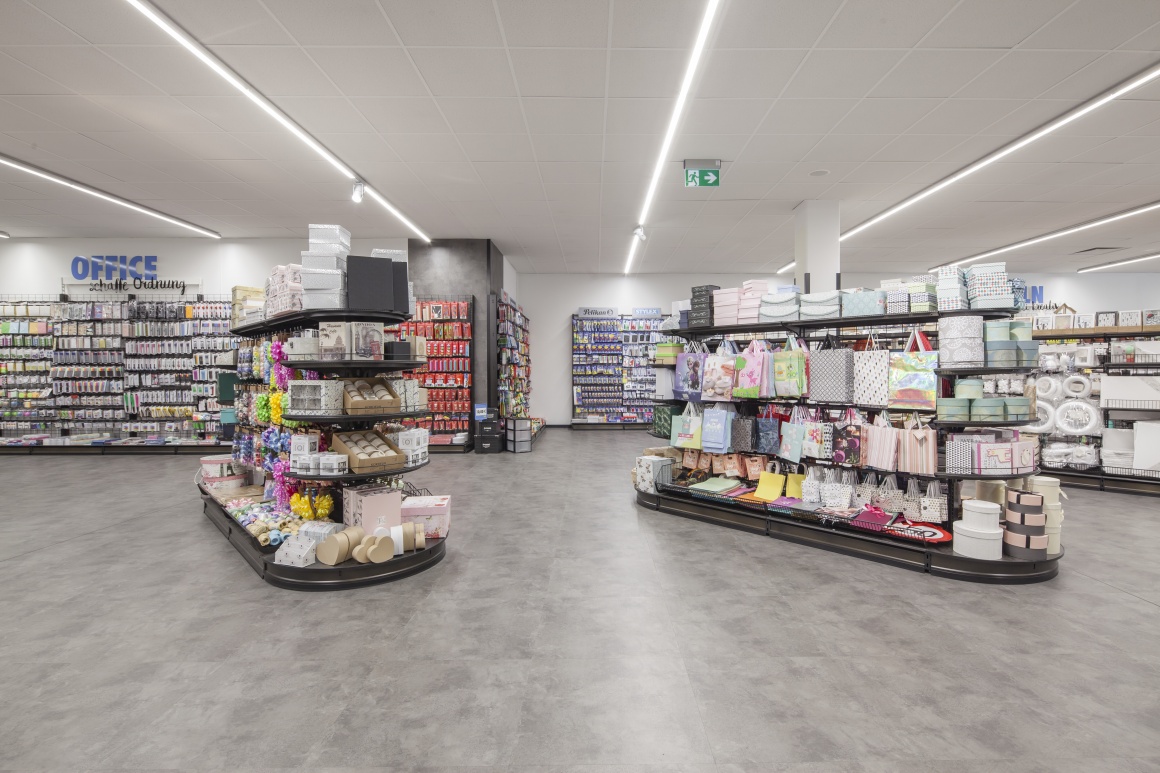 Source: Wanzl Metwallwarenfabrik
Wanzl once again proves its worth when it comes to shop solutions. The long-established Leipheim company has played a key role in redesigning TEDi branches. TEDi is a growing retailer which currently has around 1,900 stores around Europe, and successfully sells at discount prices without compromising on quality. Wanzl – an industry leader when it comes to stylish, innovative shop solutions – has been a key player in redesigning TEDi stores since 2017.

The new shelving systems in particular offer a neat, attractive way of presenting goods across a wide variety of product ranges – which in turn creates the right ambience to enhance the whole shopping experience.
Fully equipped
The new locations now have a cutting-edge, timeless appearance and a real sense of space. The interior designers have installed Wanzl wire tech 100 shelving, which gives TEDi an edge over its competitors. With its simple yet stylish appearance, shallow yet highly stable wire shelves, and understated slotted uprights, the shelving truly allows products to come to the fore.

As the shelving system can be assembled quickly and with no need for tools, wire tech 100 also saves a lot of time.The wire tech 100 wall shelves and gondolas with 180° end cap ensure that the product is always in the spotlight – encouraging impulse purchasing in customers.The extremely shallow grid back panels mean that these shelves provide around 13 percent more area than similar shelves, accommodating opportunities to boost in-store sales.

The slightly sloping design of the racks makes it easier for customers to navigate newly designed stores, while the wider aisles offer more comfort room for customers with pushchairs or walkersind.

Practical shopping trolleys and baskets enhance the shopping experience even further. The Tango 160 E trolleys in use are especially light and easy to manoeuvre, featuring narrowmesh plastic baskets as well as a cutting-edge design without a chassis. Alongside their subtle light grey colourway, this makes them a perfect fit for the new overall TEDi concept. GT® 40 shopping baskets are available for smaller purchases, and can be neatly and ergonomically stacked without toppling.

These roller baskets also greatly reduce the risk of inventory disparities from shoplifting, as their transparent basket structure makes contents clearly visible to staff.