Company News • 22.03.2013
Karl Lagerfeld opens new store in Paris
First European concept store
On March 1st 2013, the first Karl Lagerfeld Store in the new shop fitting concept opened in Paris. KARL LAGERFELD reveals its new store concept that has been developed under the creative leadership of the designer.
The concept is blending edgy modern and classic, shiny and matt elements, playing with iconic compositions inspired by the vision of the designer. Black, white, mirrors and walls of light will form the backdrop for the distinctive product presentation, the store concept is centered around an exciting and elaborate digital experience – the virtual Window to KARL LAGERFELD. The store is situated in the St Germain des Prés district and is the brand's flagship store.
Positioned as trend-focused, accessible luxury brand with ready to wear and accessories for women's and men's the new store concept leverages Karl Lagerfeld's iconic image. The concept is developed to carry the complete range of ready to wear and accessories of the fashion house whilst leaving room to experience the World of Karl with a unique assortment of objects, including sunglasses, watches, and other iconic and limited items curated by Karl Lagerfeld such as photography and design books among other surprising items...
The journey through the "KARL LAGERFELD" experience takes the consumer through over 200 sqm of its elaborate and iconic design, starting on the ground floor with showcasing the accessories line, composed of bags, leather goods, shoes, eyewear and watches and will lead on to the couturier's various collaborations, and unique items to get to the women's and men's ready-to-wear lines which occupy part of the ground and first floor of the flagship store.
Vizona West GmbH /Langenfeld was responsible for technical development, design, production as well as logistics and assembly of all furniture and wall systems. The project was handed over ready to use. Further areas will be realised worldwide in 2013.
Supplier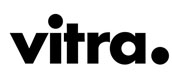 Charles-Eames-Str. 2
79576 Weil am Rhein
Germany