Company News • 30.05.2016
Fashion: Dennis Basso to open first outlet store
BFC Partners announced that fashion designer Dennis Basso will soon open his first outlet store at Empire Outlets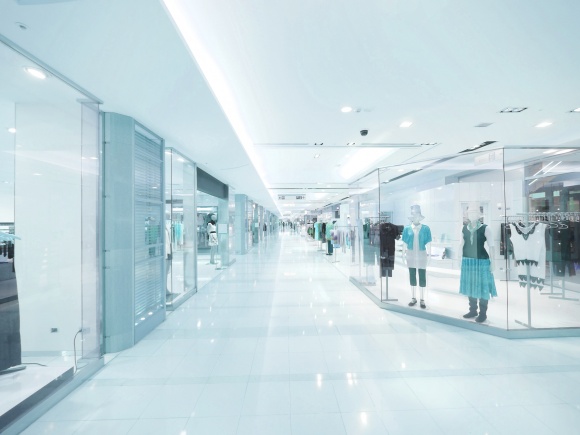 Source: panthermedia.net/marchcattle
The new 2,138 square-foot leasing transaction was completed just days before the one of the industry's biggest trade shows, the International Council of Shopping Center's (ICSC) RECon conference, taking place on May 22-25 in Las Vegas.
Known for his distinctive furs, evening wear and bridal dresses, Dennis Basso's new outlet boutique will offer an extensive collection of furs, ready-to-wear couture and accessories. As a prominent figure in the global fashion scene and a celebrity favorite, Dennis Basso has been a closely watched presence on the runway at New York Fashion Week and in Hollywood. His designs have been prominently seen on screen in films such as "Chicago," "The Devil Wears Prada," "Nine" and "Snow White and the Huntsman."
"Dennis Basso defines international couture, and we are extremely thrilled that Empire Outlets will be the first outlet location for this trend setting global phenomenon," said Joseph Ferrara, principal at BFC Partners. "Dennis Basso has been hailed by both celebrity and private clients and is consistently featured in the media and at red carpet events worldwide. Our 'stars' aligned seamlessly as our vision for Empire Outlets only begins to materialize into an experience that visitors from around the world will want to repeat time and time again, and adding Dennis Basso to our roster of best in class retailers only validates our vision into reality."
Ferrara added: "In 2017 residents and visitors alike will be able to walk into Dennis' boutique and walk out feeling like they are ready to hit the red carpet and take home a piece of NYC couture. It's all about the experience."
The new leasing transaction for Dennis Basso closely follows on the heels of the announcement of the arrival of jewelry exchange, Jewelers on Fifth, and artisanal food hall the Marketplace at Empire Outlets (MRKTPL). Dennis Basso will join other national brands including Nordstrom Rack, White House Black Market, among others.
Empire Outlets is currently 60% leased and BFC Partners is currently in negotiations with other prominent national retailers.
James Prendamano, Managing Director for Casandra Properties, and Andrew Boyle of EB Development, represented BFC in the long-term transaction.
"We are thrilled that Dennis Basso will be opening their only outlet in the category defining project that is Empire Outlets," Prendamano said.
"There is a lot of excitement and tenant demand surrounding Empire Outlets," Boyle said. "The addition of a luxury brand like Dennis Basso only enhances the impressive tenant lineup and adds to the anticipation. The leasing focus includes renowned cuisine, iconic brands and unique retail concepts such as this first Dennis Basso Outlet. We believe that the mutual branding opportunities are tremendous and will surely compliment other leading retailers and customers."
Located directly adjacent to the St. George Ferry Terminal, the multi-million dollar Empire Outlets project will include 350,000 square feet of prime retail space with approximately 100 designer outlet retailers; a 190-room hotel featuring a rooftop venue with expansive waterfront views; a 1,250-space structured parking garage; and a 40,000-square-foot food and beverage deck that will provide extraordinary views of the Manhattan skyline. The project will be adjacent to the New York Wheel, which will be one of the tallest observation wheels in the Western hemisphere.