Company News • 16.02.2014
Carrier's MiniCO2OL Natural Refrigerant Range Includes Compact and Integrated Systems
Carrier has unveiled two new versions of its MiniCO2OL range of refrigeration racks, one in compact and the second in an integrated configuration, to support the value-driven move toward natural refrigerants for small- to medium-sized supermarket.
Based on the high-performing CO2OLtec design, the cost-effective compact and integrated MiniCO2OL refrigeration systems use the natural refrigerant CO2 to help reduce a store's carbon footprint and improve energy efficiency. Carrier, the world's leader in high-technology heating, air-conditioning and refrigeration solutions, is part of UTC Building & Industrial Systems, a unit of United Technologies Corp.
The MiniCO2OL compact version has the smallest footprint/capacity ratio within Carrier's CO2OLtec product offering, just 2.2 meters high, 0.85 meters wide, and varying length between 2.3 and 2.9 meters. Its low footprint is ideal for small- and medium-sized stores needing to balance high-performance, sustainable refrigeration solutions with space optimization.
The compact model's reduced size is to the result of a new single frame, double layer CO2 compressor arrangement and vertical liquid receivers. Its detachable electrical control panel offers enhanced flexibility by giving operators the freedom to place the unit where they want without compromising access. The compact MiniCO2OL system is significantly less expensive than other natural refrigerant systems, making sustainable refrigeration even more accessible to small- and medium-sized supermarkets.
The MiniCO2OL integrated version recycles the waste heat generated during the refrigeration process, using it to warm the store interior. This innovative design can help store operators to generate cost savings up to 35 percent, at the same time enabling them to cut their carbon footprint in half. Designed as a "plug and play" product with built-in gas cooler and a hydraulic module to minimize onsite installation work and reduce overall system complexity, cost and time to install the integrated version is key for reliable and high-performing field operation.
"The integrated MiniCO2OL system is the most advanced in our product line, offering our customers a dedicated plug-and-play solution that combines heating and refrigeration in an integrated approach. Moreover, the system delivers considerable cost and efficiency savings at a price point that puts it in the reach of small- and mid-sized stores," said Christoph Brouwers, director, integrated systems, Carrier Commercial Refrigeration Europe.
The MiniCO2OL racks form part of the Carrier CO2OLtec range of CO2 refrigeration plants. CO2OLtec systems demonstrate average energy savings of approximately 10 percent as compared to traditional HFC refrigeration systems in mild to cold climates, resulting in attractive life cycle costs and high return on investment periods.
"Carrier has the right refrigerant solution for every application, but not every refrigerant is suitable for every application. CO2 refrigerant is increasingly becoming an established solution for larger stores, and now, with the new integrated and compact versions of our MiniCO2OL line, we can remove the traditional barriers of cost and size for small- to mid-size stores," said Gunter von Starck, director, marketing, Carrier Commercial Refrigeration Europe. "The MiniCO2OL line helps to reaffirm our commitment to have the right solution for every store format capacity requirement, from discount stores to hypermarkets."
Supplier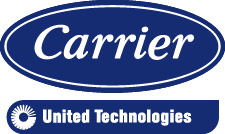 Sürther Hauptstraße 173
50999 Köln
Germany