Company News • 17.01.2018
Bizerba at Anuga FoodTec 2018
New solutions for today's and tomorrow's process technology
At this year's Anuga FoodTec trade show (Cologne, Germany, March 20-23, 2018, hall 10.1, booth A090 B091), Bizerba will present both hardware and software solutions centered around the motto "Digitize Packaging". Subjects include answers to the challenges presented by the digital transformation, accompanied by solutions in the areas of food safety and smarter slicing. The focus will also be put on devices for safe, traceable identification and on multi-functional labels.
Supplier

Wilhelm-Kraut-Straße 65
72336 Balingen
Germany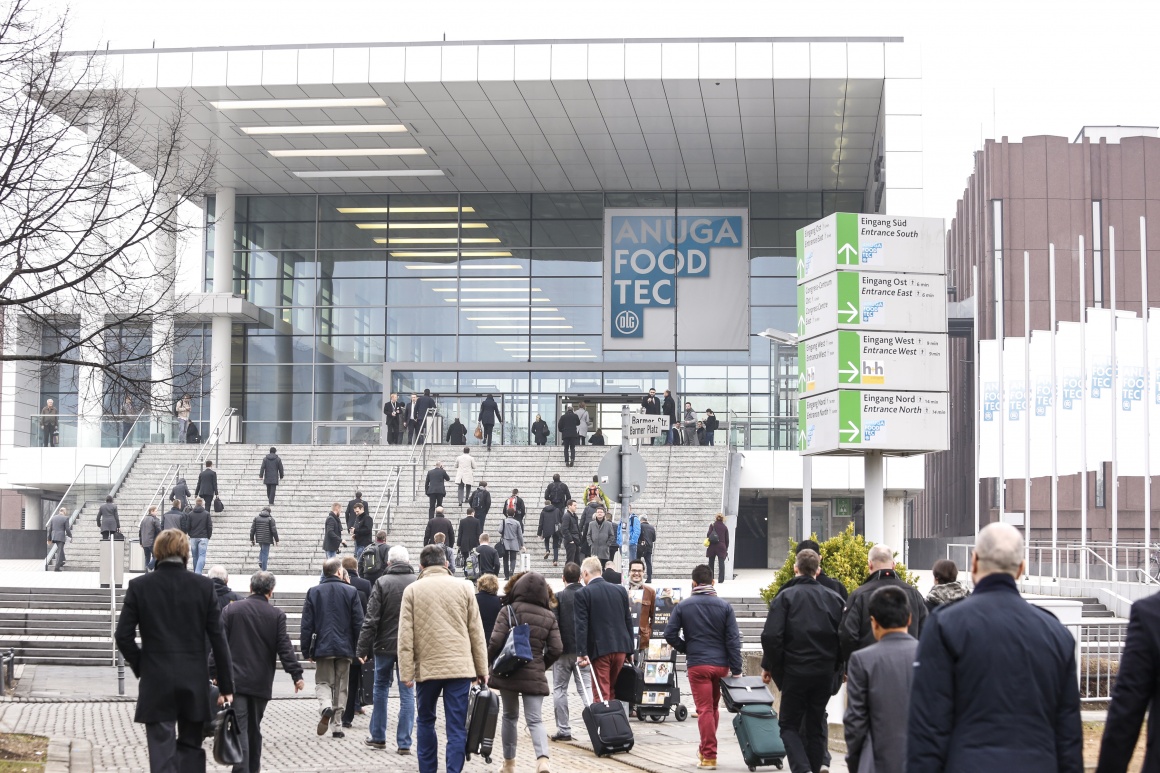 Source: Koelnmesse GmbH
As many companies strive to digitize their processes in order to lower their costs and to increase their productivity, new approaches including predictive maintenance and appropriate software play an important role. In this context, Bizerba will present solutions like the Bizerba Cloud Platform, the GLM-levo intelligent, connected weigh price labeling system, the BRAIN2 Software Control Center and a "sensor rack" for simulating disturbances.
Predictive, Effective, Digital
Apart from increased productivity, digitization coupled with predictive maintenance provides new service opportunities. With machine data acquired by sensors, a virtual image of a machine can be created in the cloud for real-time evaluation. This way, any deficiencies can be detected early to notify a service team if required. Thus, predictive maintenance prevents machine downtimes even before they occur. At the Anuga FoodTec, Bizerba will also present a control center illustrating how customers can ensure efficient operation and comprehensive service of their equipment using the Bizerba cloud platform and predictive maintenance. For this purpose, the equipment at the booth is connected to devices at Bizerba's Balingen headquarters, enabling the integration and commissioning of machines at other locations to be visualized, accompanied by the simulation of disturbances. Furthermore, production data can be displayed using the BRAIN2 OEE module (Overall Equipment Effectiveness), while the label inventory is visible on the dashboard.
Enjoy Safely
Food recall campaigns sometimes have a severe financial impact and may even damage the manufacturer's reputation. Recalls can have many reasons like inclusions in the product, faulty packaging or even out-of-date goods. Against this backdrop, Bizerba will demonstrate preventive solutions at the Anuga FoodTec, including different inspection devices for detecting metal, plastic or glass like the XRE-D X-ray device or the CWHmaxx checkweigher with the Intuity metal detector.
In addition, vision systems like the PackSecure L will be on show at this year's trade fair with a focus on detecting contaminations in the sealed seam. Examples at the booth will illustrate how customers can optimally protect their products.
Smarter Slicing
Bizerba executes a generational change in its slicing technology with its innovative slicers that are easy to integrate into existing production lines. Precise slicing, the digitization of slicers and process integration are united under the motto "Smarter Slicing". Flexibly usable and individually configurable, devices like the VSI or the A650 combine high slicing throughput with low energy consumption. Furthermore, hygienic cleaning with foam or water hose is possible thanks to the devices' IPx5 protection. The integrated weighing technology enables simultaneous slicing and weighing in a single process step, enabling even naturally grown products to be sliced exactly to a specific target weight. This is achieved by the integrated tendency control within a portion. Using the interface, the smart slicing solutions are easy to integrate into production or IT networks. In addition, the VSI models can be managed by a remote service. Using the interface to the Bizerba BRAIN2 software, production data can be collected and analyzed with the A650 and VSI models.
Individual Labeling with a Batch Size of 1
Many consumers increasingly select individualized products, including fresh food. Using the labeling solutions provided by Bizerba, customers can prepare themselves for the emerging requirements resulting from this trend. For instance, it will be possible to identify products individually, safely and traceably in fully-automatic production processes in the future. With its intelligently connected hardware and software products, Bizerba also supports flexible and efficient production processes starting at a batch size of 1.
For instance, the GLM-levo intelligent, connected weigh price labeling system is available in different variants that can be optimally configured for the products and requirements of the food sector thanks to their modular design. Additional value is provided for customers by additional features including the plug-in label functionality or Quality Check Inside.
Excellent Label Variety
In the label segment, the focus will be put on transparent thermal labels enabling flexible printing of all relevant information using the thermal direct printing method, ensuring that the product content is still visible for the consumer. Additional highlights of Bizerba's presence at the trade show this year include variably pre-printed labels (e.g. consecutive barcodes or custom graphics). Operating eight digital printing machines by now, Bizerba provides very high capacity in the digital printing sector. Small, custom label jobs can be printed quickly and efficiently while meeting highest quality and resolution requirements.
Bizerba's portfolio includes solution for current trends including industry 4.0, predictive maintenance, connected production, and optimized availability and service. This is also reflected by the company's new, individually configurable service packages. With "My Bizerba", services can be tailored to personal requirements. Billing models for the use of Bizerba hardware and software can be flexibly designed without the need to purchase any product. In addition, it is possible to compile a custom portfolio covering availability, maintenance and lifecycle management.