Company News • 02.09.2014
Attention, barbecue fans: The first Weber Original Store opened in Berlin-Mitte
Weber-Stephen has opened its first Weber Original Store at Litfaß-Platz, nearby the Hackeschen Quartier in Berlin-Mitte. At the opening of the first flagship store worldwide on May 15th, 2014 it was the Austrian star cook Johann Lafer who served various delicacies. On a sales space of more than 500 sqm, the cult brand can be experienced by all senses.
Design and realisation are made by the Munich office Gruschwitz GmbH. The shop concept combines action, integration, consulting and sales in perfect harmony. A special involvement of the customer creates a shopping experience the client won't forget.
This retail store doesn't just present the entire product line of charcoal, gas and electric grills as well as accessories. In a so-called heritage corner, the shop also tells the barbecue enthusiasts all about the company's history. In-house barbecue chefs support the customers to create their own grilling experience. There are in total six indoor barbecue grills (charcoal / gas / electric) that can be tested by the clients. Furthermore, assembly assistance can be found at the service point.
Various tastings (wine / beer) are offered at the bar. A herbal garden nearby the spices and dressings emphasizes the fresh quality, additionally there is an own area for textiles and merchandising as well as a special product range for Weber fan goods. Finally, a special highlight must not be forgotten: the integrated "Original Weber Grill Academy", where up to 30 participants will be taught the "Original Weber Way of Grilling".
Three central areas structure the room: The right area is characterized by the Weber frame, a special design element coming from the wall and stretching into the ceiling. A platform that covers the whole store length presents various Weber barbecues and ends in a multi-media wall, and thus pulls the customers deeper into the store. On the left, there is the herbal garden corner with the area for Weber fan goods, followed by the grill academy with its bar, barbecue and preparation zone. The area in the middle contains the heritage corner and the service point as central information desk. Face to face, the merchandising and accessories are presented.
Concrete filling on the walls and floor as well as brick walls in the accessories area create a rough store appearance. This is supported by the used materials, such as black steel, vintage wood, "Berliner Klinker" or expanded metal and checker plate. Huge text and picture images inside and outside create emotions. A well balanced mixture of LEDs and halogen lamps on power rails ensures a perfect lighting.
Supplier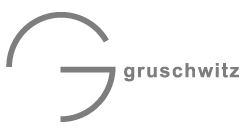 Tizianstraße 53
80638 München
Germany