Company News • 15.01.2016
Five essential aspects for achieving a successful digital transformation
Companies need to align their overall organizational pattern with markets and customers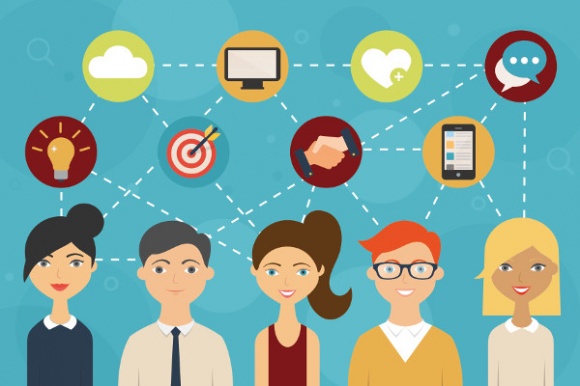 Source: Arithnea GmbH
Digital transformation considerably changes corporate action and therefore, has a serious and lasting impact on the corporate governance strategy. E-Business Specialist ARITHNEA in Neubiberg near Munich explains what companies need to consider.
Digital transformation forces companies to consistently align their organizational patterns, business processes and systems with their markets and customers. It requires an accurately defined and consistently practiced corporate strategy to successfully create such a transformation. ARITHNEA gives five essential aspects companies need to consider in this case.
Digital transformation...
... pertains to the entire value chain. Many companies currently looking at digital transformation merely consider individual facets such as their internet presence, content management system or their online store. However, digital transformation includes the entire value chain of an operational and organizational structure. Only a holistic approach can ensure that all parties involved are able to interact regardless of time, place and available communication devices such as desktop computers, notebooks, tablets, smartphones or phones.
... requires the integration of online and offline channels. This holistic approach connects online and offline channels into one integrated complete system. Customers who wish to purchase or reserve a product on the internet, for example, are subsequently also able to pick up or exchange the item at the store if they prefer. If a policyholder happens to not have a computer available at the moment to review his contracts or master data online, he/she can contact the call center of the insurance group and the associate there is able to immediately access the caller's information.
... requires a consistent database. The prerequisite for this is that all channels access a consistent database. This ensures that each channel can be used without losing information or it being redundant. This is why companies need to connect the relevant systems such as an internet platform, enterprise resource planning (ERP) or customer relationship management (CRM).
... takes a sustainable strategy. Digital transformation makes interested parties, customers and partners the focus of corporate policy and thinking. That's why it has a serious impact on the business model. This is why companies should develop a sustainable and sound strategy for their business and digital transformation that considers all dimensions such as future market development, portfolio development, organizational development, process development as well as IT system development.
... needs to be handled at the management level. Companies should absolutely resist the temptation to place the responsibility for this solely on the IT, marketing or sales departments. In light of the significant importance and the considerable impact on the structure and processes in an organization, digital transformation needs to be a management concern. Right from the start, it requires the commitment of the board of directors or corporate management, respectively.
"Digital transformation calls for a high willingness to change. Companies need to align their overall organizational pattern with those that considerably determine their success – the markets and their customers," says Michael Bubolz, Director Strategy Consulting at ARITHNEA. "Without a holistic strategy, they run the risk of not fully realizing the positive and sustainable effects of digital transformation."