News • 07.06.2017
Accenture opened its largest innovation hub for the retail, fashion and consumer goods
Driving innovation is the guiding philosophy of the Accenture Customer Innovation Network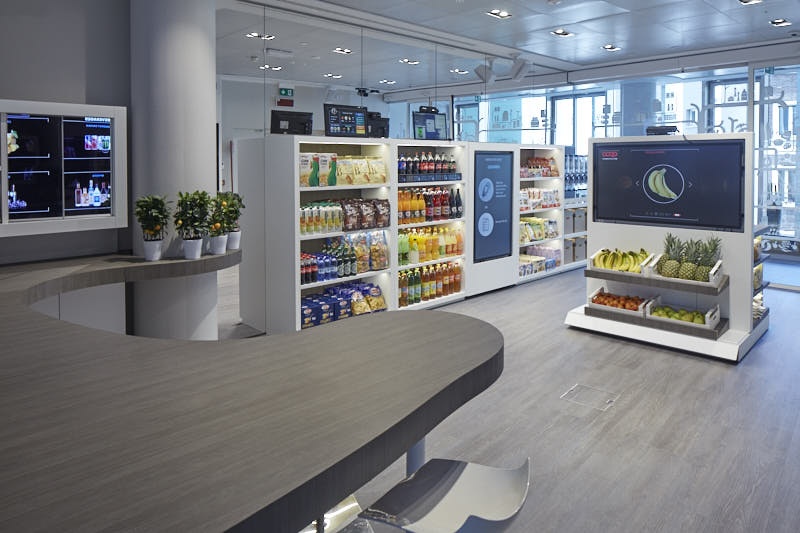 Source: Accenture
Located in the heart of Porta Nuova, the city's up-and-coming innovation district, the new Accenture Customer Innovation Network (ACIN) is part of Accenture's global network including facilities in Bangalore, Chicago, Manila and Singapore.
The Milan ACIN provides clients with an environment where they can imagine, explore, discover and develop ground-breaking digital customer interactions and tackle the big challenges facing consumer companies today – from harnessing social media to applying the next wave of artificial intelligence.
Driving innovation is the guiding philosophy of the ACIN, which draws on Accenture's deep industry experience in fashion, retail and consumer goods industries and provides clients with access to an innovation ecosystem that includes start-ups, industry experts, universities and technology partners.
At the ACIN, clients are taken on an innovation journey and challenged to rethink existing business models and the customer experience. By showing them the art of the possible and developing a concrete roadmap, the ACIN can help organizations launch disruptive products and services and get them to market quicker.
Angelo D'Imporzano, senior managing director of Consumer Goods and Services for Europe, Africa and Latin America at Accenture said, "The Milan ACIN can support organizations as they seek to be more competitive, connect them with the wider ecosystem, and create new business opportunities at a time when innovation has never been more critical to Italy's growth. The country's heritage in fashion and food makes Milan the perfect location for helping our clients better understand emerging trends and consumer segments and for ensuring that disruptive ideas are turned into innovative solutions to drive business performance."
"Digital technologies are converging, consumer expectations are rising and business operations are under constant pressures to stay ahead of their peers," said Sander van 't Noordende, Group Chief Executive of Accenture's Products operating group. "Consumer-facing companies need to constantly innovate to ensure flexibility and agility across every business function. Our new innovation network in Milan is an integral part of the Accenture Innovation Architecture, which brings together capabilities from across the company – from research, ventures and labs, studios, innovation centers and delivery centers to help clients develop, scale and deliver disruptive innovation."
Accenture employs 12,000 professionals in Italy, which – in addition to being home to the ACIN – is a base for other Accenture innovation and delivery centers, including the Liquid studio in Milan, the Digital Acceleration Center and Life Sciences Center of Excellence in Rome, the Industry Solution Center for Automotive in Turin, and Technology Delivery Centers in Naples and Cagliari. Accenture opened its first innovation center in Italy in 2006, dedicated to the fashion and luxury sectors, and has continued to invest in new capabilities, assets and human resources.
"Accenture's continued investment in Italy shows our commitment to the country's innovation economy," said Fabio Benasso, Accenture's country managing director for Italy. "We have established a series of hubs here that support clients across all industries as they accelerate their digital transformation journeys. Our new Milan ACIN represents a global go-to hub for companies striving to be at the forefront of innovation and provides our teams with an environment to help clients reimagine new business models and explore future customer experiences."