contact Auszeichnungssysteme

contact Auszeichnungssysteme
K-D Hermann GmbH
Hainbrunner Straße 97
69434 Hirschhorn
Germany

Phone: +49 6272922-3
Fax: +49 6272922-499
E-Mail: info@contact-online.de
Internet: www.contact-online.de
K-D Hermann GmbH is one of the world's leading manufacturers of labelling systems. For more than 30 years, the company has been supplying manual labelling systems, labels, label printers and labelling systems under the contact brand. The company's product portfolio includes the promoflex brand for the area of retail merchandising systems.

K-D Hermann GmbH offers customers from trade and industry everything they need for optimal display of prices, clear product labelling and attractive product presentations. Contact manual labelling systems, labels, industrial labels and labelling systems are manufactured at the company's own plant with the latest equipment, and offer top brand quality – Made in Germany.

The family-run business, with its headquarters in Hirschhorn am Neckar (Hessen, Germany), was founded in 1982 by Klaus Dieter Hermann and taken over by Martin Hermann in 2005. 100 employees currently contribute to K-D Hermann GmbH's success and continuous growth.
Product news by contact Auszeichnungssysteme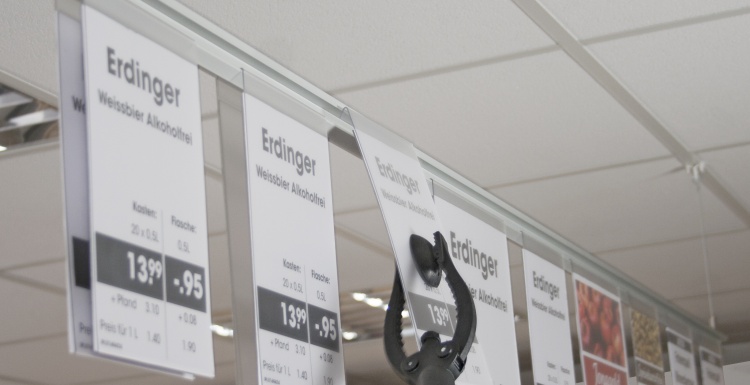 K-D Hermann GmbH has developed pick&change, an innovative ceiling system under its promoflex brand