proLogistik GmbH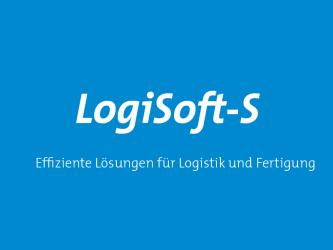 proLogistik GmbH
Bahnhofstrasse 37
74072 Heilbronn
Germany

Phone: 07131 991060 0

E-Mail: info@proLogistik.com
Internet: www.proLogistik.com
Number of Employees: 1-10

LogiSoft-S
Professional and individual.
LogiSoft-S is the software and systems company for intelligent software solutions in stock management, logistics and production. Based on the standard software iLTIS, warehouse systems are created which are precisely tailor-made to customer requirements.
We stand for reliability and practical innovations. Our customers are wholesalers, manufacturers or warehouse service providers from various sectors, e.g. food, DIY, automobile suppliers, electronics manufacturers, tyre traders, plastic, machine construction, paper/ office materials and are mainly small to medium-sized companies, but also large corporations.
Our customers appreciate our commitment, the direct link to us and the uncomplicated trust-based cooperation. We ensure efficient processes in warehouse management, logistics and production.