Design Composite GmbH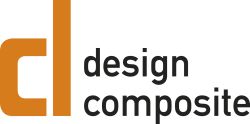 Design Composite GmbH
Gewerbegebiet Lengdorf 4
5722 Niedernsill
Austria

Phone: +43 6548 20397 0
Fax: +43 6548 20397 97
E-Mail: info@design-composite.at
Internet: www.design-composite.com
design composite specializes in the production and worldwide distribution of individually designed sandwich panels. The standard range includes very rigid lightweight panels together with translucent architectural and acoustic elements. Translucency and light scattering effects enhance the unique properties such as fire resistance, light weigth, excellent rigidity making the bonded panels very attractive for various fields of application.

Colours (glossy/satinized/printed,…), shapes and sizes to customer requirements allow straight forward solutions and individual corporate designs. Illumination or backlighting generates interesting light scattering effects because of the transparent honeycomb structure of the panel. System solutions complete with profiles and factory finished panels are particularly welcomed by designers. The whole range is characterized by a high degree of flexibility and customization options according our mission "design your composite".

Additional value: translucency & acoustic
The requirements in interior design are constantly growing. It is no longer enough to place only acoustically effective products. What is needed are customized solutions that can be integrated efficiently and give a noticeably improved quality of the room. AIR-board® acoustic panels from design composite combine innovative decorative interior planning with acoustic and lighting design. The translucent sandwich elements consist of a transparent or coloured honeycomb core with microperforated facings sheets giving a high degreee sound absorbance.