MIKKA GmbH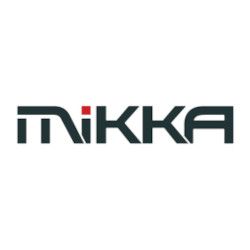 MIKKA GmbH
Traunuferstr. 110
4052 Ansfelden
Austria

Phone: +43 7229 23023
Fax: +43 7229 230231
E-Mail: info@mikka.com
Internet: mikka.com
ALWAYS ON THE SCREEN, MONITORS THAT FIT.
MIKKA GmbH is a technology company based in Austria. We develop industrial monitors and screens. Our experts assemble and test them inhouse to be rapidly available for short delivery times. We offer monitor know-how from the heart of Europe.
OUR OPEN FRAME MONITORS FIT TO ANY SITUATION
We provide high end quality for reasonable prices. Therefore, our monitors consist of sturdy materials and integrate the exact number and type of components that are required for your application. Due to our experience in cooperation with several customers we developed a product portfolio ranging from 10.1-to-31.5-inch monitors in the following categories:
Open frame monitor,
Open frame touchscreen monitor,
Public displays with integrated media player
All-in-one open frame monitor with integrated micro computer
Stand-alone desktop monitor
YOUR BENEFITS
Our team will guide you from detecting your requirements to implementing the monitor. You can trust in a reliable partnership. We offer free demo monitors to make sure you'll get the monitor that fits your needs.
Just get in touch with us to create amazing solutions!