Heidelberger Payment GmbH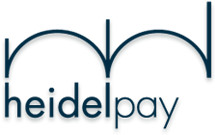 Heidelberger Payment GmbH
Vangerowstraße 18
69115 Heidelberg
Germany

Phone: +49 (0) 6221 65170 20
Fax: +49 (0) 6221 65170 12
E-Mail: info@heidelpay.de
Internet: www.heidelpay.de
Founding Year: 2003
Number of Employees: 51-100

Heidelberger Payment GmbH, is one of the leading Internet Service Providers and currently processes payment procedures for about 6000 E-Commerce-companies all over Europe. In May 2011 heidelpay received the status of a payment institution from the Federal Financial Supervisory Authority. This is an important quality feature which emphasizes our efforts and constant terrific performances as well as our individual service.
Since 2003 we handle all payment processes concerning all common internet payment procedures for many companies all over Europe. Our team of currently 40 employees handles more than 1.000.000 transactions per month and develops our systems permanently.
As a complete solution provider, we offer everything from a single source that belongs to Online-Payment, from the processing of payment transactions up to the placing of corresponding acceptance agreements, which is the basis for the processing of Credit Card payments, including 3D secure. As a Member Service Provider (MSP) for VISA and MASTERCARD, we conclude acceptance contracts directly with the E-Commerce-Merchants.