EVO Payments International GmbH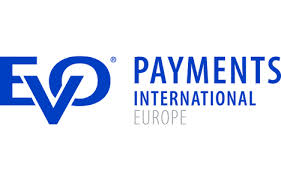 EVO Payments International GmbH
Elsa-Brändström-Str. 10-12
50668 Köln
Germany

Phone: +49 221 99577-0
Fax: +49 221 99577-720
E-Mail: info.EMEA@EVOpayments.com
Internet: www.evopayments.eu
EVO Payments International GmbH ('EVO') is the European subsidiary of the 'EVO Payments International' group headquartered in New York, USA.
As Principal Member of Visa and MasterCard EVO offers international solutions for debit and credit card acceptance and transaction processing for physical points of sale, e-commerce and mail-order retailing and ATMs. In addition to card acceptance EVO provides a full suite of services including further non-cash payment methods, fraud prevention systems and other services which ensure easy, quick and secure handling of payments.
EVO's payment solutions are supported by an experienced team of professionals and a best-in-class technology platform. The acquirer and payment service provider is the exclusive card acquiring provider for Deutsche Bank's Global Transaction Banking ('GTB') in Europe and was repeatedly named "best acquirer for international merchants".