Exact Software Germany GmbH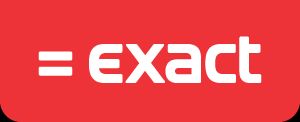 Exact Software Germany GmbH
WestendGate - Hamburger Allee 2-4
60486 Frankfurt am Main
Germany

Phone: +49 (0)69 66566 2100
Fax: +49 (0)69 66566 2101
E-Mail: info@exactonline.de
Internet: www.exact.com/de
Founding Year: 1984

Founded in 1984, Exact develops business software to help SMEs improving their business processes. Our software is available as cloud solution since 10 years and entails bookkeeping, project and order management, billing and ERP.
The integrated package Exact für Handel is specific for retailers and combines order management, bookkeeping and CRM, including:
- Management of multiple warehouses and traceability
- Optimized sales forecast and plan material requirement
- Serial number and batch management
- E-commerce connections (multi-channel)
Over 350,000 customers from 110 countries rely on our business solutions to stay competitive in a global market. Our 1,700 employees put all their efforts in technology and know-how to deliver the best possible product. Learn more in our user reports. All Exact products can be tested for 30 days free of charge and without obligations.