Gruschwitz GmbH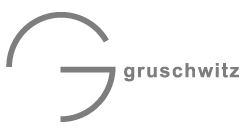 Gruschwitz GmbH
Design & Realisierung
Tizianstraße 53
80638 München
Germany

Phone: +49 (0) 89 309059-0
Fax: +49 (0) 89 309059-28
E-Mail: welcome@gruschwitz.de
Internet: www.gruschwitz.de
Founding Year: 2003

Gruschwitz GmbH is an international office for design and realisation that covers all architectural services.
The portfolio of the Gruschwitz GmbH comprises retail projects of all branches, in all sizes, with all assignments. Whether Beauty, Fashion, Food, Lifestyle, Services, Shoes or Sports – the design team stages a brand- and target group adequate world with individual character and distinctive profile. Always focussing on an optimisation of the sales areas.

Gruschwitz GmbH, founded by Manuela und Wolfgang Gruschwitz, started in Gröbenzell near Munich in 2003, expanded into the Russian market in 2008 with the branch OOO NICK Projekt and founded the fully-owned Russian subsidiary, OOO Gruschwitz, in 2011.