MK Illumination Handels GmbH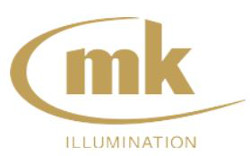 MK Illumination Handels GmbH
Trientlgasse 70
6020 Innsbruck
Austria

Phone: +43 (0)512 202430-0
Fax: +43 (0)512 202433
E-Mail: info@mk-illumination.com
Internet: www.mk-illumination.com
MK Illumination – adding that little extra to the retail real estate industry

MK Illumination, founded 1996 in Innsbruck, has earned a worldwide reputation for being exceptional creators and suppliers of conceptual festive lighting for all occasions and is now one of Europe's leading providers of festive decorative lighting concepts.
Over the Christmas period it is essential for shopping centres and commercial properties to differentiate themselves from the competition. Christmas lights create an immediate impact and are a great way to transform the look of a centre and increase the dwell time of shoppers.

At MK Illumination we understand the challenges facing the shopping centre industry, and can transform your centre with a display that reflects current trends and enhances your brand image, customer perception and their overall shopping experience. Our service spectrum ranges from atmospherically lit Christmas trees and tree decorations to entire lighting concepts with illuminated schemes for shopping centres, shopping arcades, flagship stores, retail properties, outlet centres, train stations, terminals and airports of all sizes.