Trinodis GmbH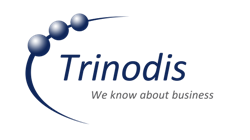 Trinodis GmbH
Friedrich-Bergius-Ring 5a
97076 Würzburg
Germany

Phone: +49 931 270 642 0
Fax: +49 931 270 642 01
E-Mail: info@trinodis.de
Internet: www.trinodis.de
Founding Year: 2008

Trinodis GmbH is an innovative software vendor located in Wurzburg.The company is specialiced in development and sale of user friendly e-commerce solutions for multichannel sales.

Athenos and AthenosXT are latest and powerful software solutions for the efficient execution of all business processes in online trade. Trinodis experts deliver complete solutions for the multichannel business and accompany their customers throughout process consultation, software implementation as well as hosting, maintenance and support.

Athenos is widely usedby several notable internetmerchants. The software is being enhanced and adapted to the requirements of the internet industrycontinuously.