CONTENTSERV GmbH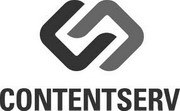 CONTENTSERV GmbH
Dachauer Straße 15b
80335 München
Germany

Phone: +49 (0)89 219 099 250
Fax: +49 (0)89 219 099 251
E-Mail: info@contentserv.com
Internet: www.contentserv.com
Founding Year: 1999
Number of Employees: 201-500

About CONTENTSERV
Contentserv's leading software solutions provide retailers and brand manufacturers the ability to organize and optimize their product content centrally. In doing so, they enable customers to provide a unique, emotionally-engaging product experience across all touchpoints.
The Product Information Management (PIM) system by Contentserv ensures efficient, appealing product communication and digitalizes marketing processes, which increases data quality and meaningfulness. The innovative Contextual MDM specializes in managing extensive product ranges including those with local differentiations, enabling unique, tailor-made product experience in real-time across all channels.
More than 300,000 users in 89 countries use Contentserv's technology-leading software solutions, which have been recognized multiple times by international analysts as leading solutions. Contentserv is one of the 10 TOP Innovators as well as a "Strong Performer" in the PIM area.