Nualight Europe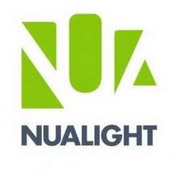 Nualight Europe
Model Farm Road, Business Park
Cork, Cork
Ireland

Phone: +49 (0) 221 91 27 19 - 350

E-Mail: cagla.cakir@mslgroup.com
Internet: www.nualight.com
Nualight is the only LED lighting company in the world that specialises exclusively in accent lighting for food retail displays.

The Expertise Difference: Led by experts in LED technology and food retail merchandising, Nualight unlocks the full potential of LED to increase food sales and reduce carbon footprint for supermarkets and food retailers.
The Innovation Difference: Nualight responds faster to new market trends and individual customer needs, consistently leading the market in terms of LED lighting innovation for supermarkets and food retail.
The Technology Difference: If there is one word to associate with Nualight – it is versatility. For every brand image, store format, case type or food category, Nualight has the highest-performing LED lighting solution.
Join us in creating a more profitable and sustainable future for food retail.