Vitra Retail Systems GmbH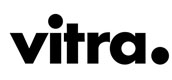 Vitra Retail Systems GmbH
Mitglied im dlv – Netzwerk Ladenbau e.V.
Charles-Eames-Str. 6
79576 Weil am Rhein
Germany

Phone: +49 (0) 7621 / 70 20
Fax: +49 (0) 7621 / 70 23 242
E-Mail: retail-systems@vitra.com
Internet: www.vitra.com/retail-systems
Founding Year: 1934

Vitra is a leading supplier of modular systems for retail and service interiors. The company develops and commercialises modular systems for successful store branding concepts worldwide - in close contact with architects, visual merchandisers and retail customers.
Vitra's product range includes a variety of shopfitting systems with a modular and functional design. They blend in flexibly with every architecture and suit a wide variety of product lines. Thanks to ingenious technology, they are quickly assembled and easy to use.
Product news by Vitra Retail Systems GmbH